Abhijit Gangoli
Co-Founder & Chief Executive Officer at DemandFarm
Analytics is making inroads into influencing sales decisions, but there is still a long way to go. McKinsey's Unlocking the power of data in sales survey shows that 57% of sales organizations their advanced analytics practice as inadequate. While organizations have more data than ever before, many of them struggle to benefit from even basic analytics. Many are on the verge of developing well-designed analytics programs, but the question of delivery of significant top-line and margin growth remains. Using AI-powered analytics can be the answer, as it can nudge sales teams by offering better facts and views. Organizations should identify areas where analytics can add value and implement AI power wisely.
Organizations need a commercial strategy that is not just focused solely on attracting new business while maintaining the status quo with existing accounts. Today's B2B sales environment requires teams to balance retaining and growing existing accounts, just to keep pace with the competition. A Gartner survey supports this – teams that focus on improving ongoing customer conversations on an account, typically grow that account by 48%. 
The Shift toward Digital Account Management
Companies are constantly looking for new ways to improve their sales and marketing strategies – and digital account management leverages technology to create personalized marketing and sales campaigns for specific accounts, resulting in better customer engagement and increased revenue. Shifting towards digital account management and powering it with AI-based tools can allow sales teams to target their products effectively.
Account-based selling and account-based marketing are not new concepts, and many organizations have already adopted these techniques successfully. However, before adopting any new technology, it is essential to have the right processes in place. Companies should start with a pilot or proof of concept (POC) where they select a handful of accounts and test the effectiveness of their digital account management strategies. By doing so, they can identify the benefits, obstacles, and potential value that the approach brings to their business.
Incorporating digital account management involves creating a transparent process that involves everyone in the organization. By involving people in the process, companies can increase transparency, gain buy-in, and ensure that all stakeholders understand the impact of the new approach. Therefore, involving employees from different departments such as marketing, sales, and customer success, and making them understand the value of digital account management, can make the transition smoother. Organizations must focus on driving revenue goals by leveraging digital account management, by ensuring every account receives a personalized experience and better engagement, leading to increased revenue.
Relationship-based selling has become more critical in B2B spheres. With digital account management, companies can tailor their approach to individual accounts, building strong relationships that drive revenue growth. By providing customized marketing and sales campaigns, companies can increase customer engagement and drive better results. The shift toward digital account management can be a game-changer for companies looking to improve their sales and marketing strategies. To do so successfully, companies must have the right processes in place, involve their employees, and focus on driving revenue goals. By starting with a pilot and scaling the approach based on results, companies can realize the potential of digital account management and enhance their overall sales and marketing effectiveness.
Infusing AI-based Analytics in Key Account Management 
Key account management can be a lot more effective with up-to-date data. The relevance of data can be assured by capturing details automatically and regularly while keeping key account managers free to focus on customer engagement. They can streamline their activities and define the usefulness of their engagements, and identify if accounts are getting the right amount of engagement. With AI, they can define what the right amount of engagement is, leverage existing relationships, and more.
Identifying Account Intent
AI can be helpful during account selection, by providing managers with details about the total addressable market, like revenue threshold, sector, previous engagements, and other parameters. From this, sales teams can whittle down their accounts list and create relationship maps. This refining of target accounts allows key account managers to enhance the probability of success instead of spreading themselves thin across opportunities. With the help of AI-based tools, they can establish customer intent quickly, and strike before competitors do.
Optimizing Customer Touchpoints
While sales graphs give the impression that customer journeys can be linear, seasoned sales executives know this is far from the truth. The buyer's journey and its existence is something that's been discussed many times, but it's very hard to predict what their needs will be. AI can help in creating more realistic versions, and build a persona based on online behavior – which can be more pointed in B2B scenarios. This can allow key account managers to make the right move at the right time, and close the deal.
Personalizing to the Customer
With B2B tools, education, and continued knowledge transfer is essential for continued success. With AI, sales teams can create repositories that cater to the specific needs of customers – if the audience gets what it wants to see and read, it is bound to stay engaged. AI can lead to accurate content planning by using data to build a profile of interests on individual accounts. The rest is to pull the most relevant content to the front of the website, as per the user's preferences.
Hyper-targeting the Messaging
The ability to hyper-target prospects is the predecessor to personalized website content – the same essence, but the value it brings is different. AI can utilize data on what prospects are researching and identify areas of growth that come under the product goal. By understanding the areas customers are looking to invest in, key account managers can highlight product advantages around these topics that can result in stronger customer engagement.
Aligning Sales Teams Based on Accounts
AI can boost the alignment of the sales and marketing teams, by providing activity and behavioral information, which can then be dealt with on a case-by-case basis by sales managers. When all details are arranged and aligned by AI, all sales team members have to do is pick up a client from the org chart and start conversing from a point of authority. When they start talking to customers about their unique needs, they can close the sales loop faster.
Key account management has many fields ripe for artificial intelligence to prompt quick actions, especially in the research stage. By processing actions and behavior-based inputs quickly, AI tools give managers time to uniquely interact with prospects. Not only their actions can be bolstered by AI-enabled assets, but hyper-targeted communication and personalized content allow them to personalize their selling prowess at scale.
The Social Analytics Way to White Space Analysis
White space analysis is a crucial tool that helps businesses identify unexplored market segments, and social analytics can add effectiveness to the process. Social analytics refers to the use of data analytics to examine social media activity and online conversations. Social analytics tools provide managers with insights into which keywords and accounts are driving engagement with their target audience. This data can help sales teams tailor their communication efforts to the needs of their customers. But social analytics can also do much more than that. By examining the content focus, reach, and overlap of selected hashtags, managers can gain valuable insight into competitor strategies.
Through social analytics, managers can quantify the importance of specific hashtags and keywords among their target audience. By examining what their competitors are emphasizing in their social media posts, managers can identify areas of missed opportunity. Social analytics tools also provide access to customer insights and sentiment analysis, which can help managers understand what their customers are saying about their competitors. Analyzing the positive and negative terms used in customer posts allows managers to identify gaps in the market that they can fill with new products or services. They can identify accounts that dominate the conversation within their target audience with AI tools specialized in social listening. By monitoring the conversations surrounding specific topics, managers can identify influential accounts that are relevant to their target audience. By understanding what these influencers are saying, managers can craft messaging that addresses important issues and appeals to their customers' needs. For example, if an influencer is pushing for the industry to develop or enhance green initiatives, there may be an opportunity for a company to differentiate itself by focusing on sustainability.
White space opportunities are not just limited to competitive intelligence. Social analytics tools can also help managers stay culturally relevant and identify trends that are important to their target audience. By examining trending topics and current events, managers can identify opportunities to connect with their customers on a deeper level. For example, State Farm tweeted about their proposed lowered auto insurance rates in response to the nationwide reduction in miles driven since the onset of COVID-19. This tweet undoubtedly appealed to consumers experiencing the economic effects of the pandemic.
By examining social media activity and online conversations, managers can gain valuable insights into their competitors' strategies and identify gaps in the market. Social analytics tools also provide access to customer insights and sentiment analysis, which can help managers understand what their customers are saying about their competitors. By staying culturally relevant and identifying trends that are important to their target audience, managers can identify new opportunities for growth and differentiation. Successful marketing requires extensive research, planning, and strategy, and social analytics is an essential tool that can help managers stay ahead of the curve.
Challenges in Adopting AI for Key Account Management 
The use of Artificial Intelligence in Key Account Management has the potential to transform the way companies interact with their key clients. However, the adoption of AI in Key Account Management comes with its own set of challenges.
One of the biggest challenges in adopting AI for Key Account Management is the human factor. Key Account Management involves working with human behaviors and changing those behaviors can be a difficult task. To overcome this challenge, companies need to develop processes, governance and reporting that measure everyone equally based on performance metrics. By doing this, companies can manage Key Account Management more effectively by measuring and evaluating performance metrics for pipeline efficacy, sales velocity, and outcomes, as well as overall organization participation.
However, it is not enough to just measure and evaluate performance metrics. To ensure successful adoption, transparency is critical. Integrating finance into the Key Account Management process helps to create transparency, which is essential to the success of the program. When finance is integrated, everyone can see where they stand compared to their peers, and there is an industry benchmark or a company benchmark that they can use to track their progress.
To make the Key Account Management program successful, companies need to make it real-time. Waiting for the end of the quarter or the end of the year to evaluate performance is no longer effective. In an AI and analytics-driven company, it is important to leverage data to drive business sense and make better decisions. By doing this, companies can make Key Account Management more effective and efficient.
One way to make Key Account Management more effective is to make it transparent and visible to everyone. By doing this, companies can create buy-in from employees, who are then more likely to participate in the process. This creates a sense of ownership and responsibility, which in turn drives best practices for account management.
Organizations should develop processes, governance, and reporting that measure everyone equally based on performance metrics. Steps like integrating finance metrics into the process help to create transparency and make Key Account Management more real-time. Additionally, this gives all stakeholders an understanding of the benefits AI tools bring to the equation.
Boost Cross-selling via AI-based White Space Analysis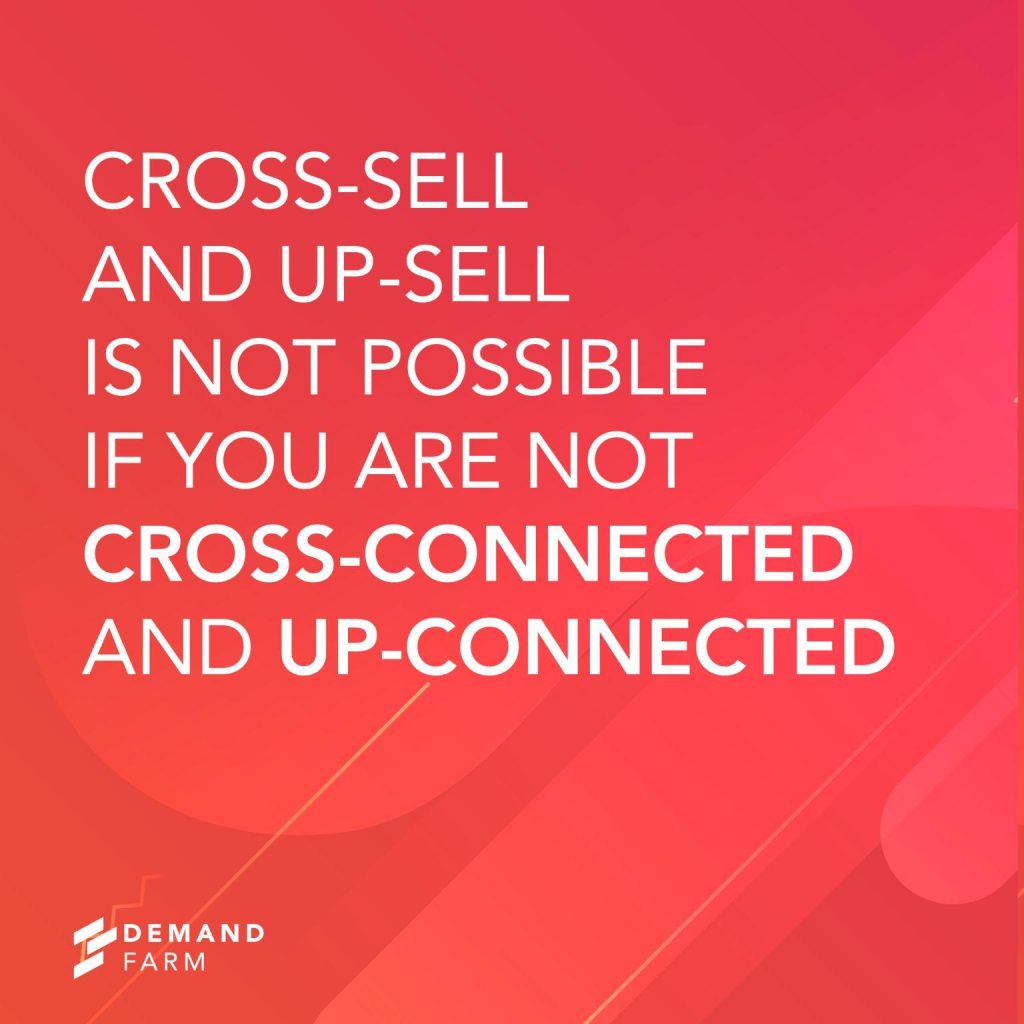 Sales team members know the importance of white space, but few can leverage white space analysis to boost top-line revenue growth for their organization. With AI, however, the process can be simplified:
Get an Accelerated Overview
The first step of white space analysis starts with the understanding of customer investments. With AI, sales teams can get a clear view of the products and services that have already been purchased. They can then categorize the interaction as an opportunity based on account size, industry, product usage, and other factors for a better understanding of white space.
Shortlist the Right Accounts
With AI, sales teams can dive deeper, and much faster. Tools can help sales managers explore open and closed opportunities, and draw better results by using filters based on region, age, and industry-specific aspects. Analysis of customers' current investments can also help in identifying the right features to highlight so that the proposal is more relevant.
Utilize New Opportunities
With the right information, the right product can be marketed to the right account. AI tools can help in creating projections and relevant metrics that can help customer representatives understand the white space and how the product fits in better. 
White space analysis is a daunting process that leads to great results when done correctly. Sales teams that use a systematic and collaborative approach to their planning and closing stages, end up closing complex enterprise deals more often than not. Tools that combine the strength of AI with deep integration of proven sales methodologies like MEDDIC, Solution Selling, or SPIN – can lead to measurable outcomes and faster deal closures.
Ready to discuss your Account Management Needs?
Talk to our Product Expert