Unlock
Key Account

Growth

Smart software to bring Account Planning and Relationship Intelligence into your CRM, making Key Account Management practice data-driven, predictable and scalable
Trusted by the world's highest-performing growth teams



Streamlining Account
Management to Accelerate Revenue
DemandFarm's productized solution approach offers intuitive and effortless usability for optimal adoption.
Data-powered insights & contextual AI driven nudges help drive risk-free and faster decision-making for better conversion, retention and growth.
Develop
,
Defend
&
Grow
Your
Key Accounts
Flexible approach to Strategic Account Planning with one-click account reviews, prescriptive analytics and smart automation
ORG CHART
Streamline relationship intelligence with
visualized org charts
ACCOUNT PLANNER
Redefine key account management with
digital account planning
Your Revenue Growth Engine primed
just the way you want it
A truly adaptive ecosystem to ensure you succeed at every stage of your
Key Account Management journey
Progressive & Modular
A comprehensive yet flexible KAM Product Suite with modular rollouts aligned to your readiness levels and business priorities.
Methodology - Agnostic
Adaptive and configurable framework ensures a sustained operating model within your sales environment thus minimizing training costs.
Institutionalize and scale KAM
Process Standardization & Scalability in your KAM practices across the revenue teams. Drive higher adoption and sales effectiveness
Effortless Implementation
Be it native or connected, DemandFarm products are designed for easy implementation and reduced operation effort at your end.
Unparalleled Customer Success
A proven customer success team ensures you have what you need to keep moving the needle on every key impact area.
Native to Salesforce
Built on the Salesforce.com platform to provide a seamless extension of the Salesforce experience drives higher adoption and lowers training costs. A bi-directional sync of account information ensures high data quality and integrity.
Works with multiple CRMs
DemandFarm is unique as it connects to most leading CRMs, lending revenue teams a cohesive 360 degree view of their Key Accounts. Bi-directional sync eliminates data silos, increases visibility and drives higher adoption of your CRM.
Secure
Comprehensive Data Security is inherently baked into all our products so that you can focus on analysing your data and not protecting it.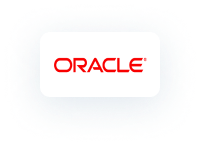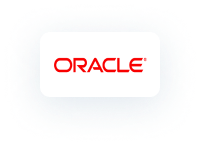 Integrations
DemandFarm connects to all leading Sales Tech platforms. and integrates for data flow from critical 3rd party applications in your environment.
Benefits for you
Sales Leader
Standardization and scalability in account planning practices.
White space analysis to discover key insights
Improve pipeline predictability
Customize sales methodologies across sales teams
Sales Leader
Sales Operations
Visibility and real time access of team performance
Better forecasting for increased sales efficiency
Retention of Account Intelligence
Centralize sales data for actionable insights
Sales Operations
Sales Enablement
Scale up to enable white space opportunities
Manage repetitive tasks at an operational level
Build relationships at a strategic level
Data-driven sales readiness
Sales Enablement
Account Manager
Intuitive, visual and simplified approach to keep track of data
Automated data usage from CRM
Account planning using CRM data, with high integration
Identifying the right account, new cross-sell and upsell opportunities
Account Manager
ACsE for Growth
Effective sales teams are able to survive and thrive even in the midst of change, because their operating model is set up to respond, drive impact and create value for their most strategic customers, despite disruptions.
Future-proof account retention and growth, revenue predictability, and strong value-driven relationships with DemandFarm's Account Centric Sales Effectiveness (ACsE)