Milind Katti
COO & Co-Founder, DemandFarm
Editor's Note: This post was originally published in November 2019 and the content was refreshed in March 2023.
What is Account Planning?
Account planning is the process of building strategic plans to improve value-driven relationships with your key customers that can help in long-term development and retention, thereby maximizing the revenue potential. Effective account plans help account managers to gain a more in-depth understanding of the client.
Account Planning has been around for years. Did you know that 65% of a company's business comes from existing customers? Or that 80% of your future profits are likely to come from 20% of current customers? In other words, building and cultivating healthy relationships with clients is one of the most effective pathways to exponential growth.
With so much at stake, it's no wonder that 61% of companies consider strategic account management as the key to increasing revenue, profits, and customer satisfaction. While the importance of account management is unquestionable, its implementation leaves a lot to be desired even today. 71% of companies believe that sales improved by less than 26% since launching their Account Management programs.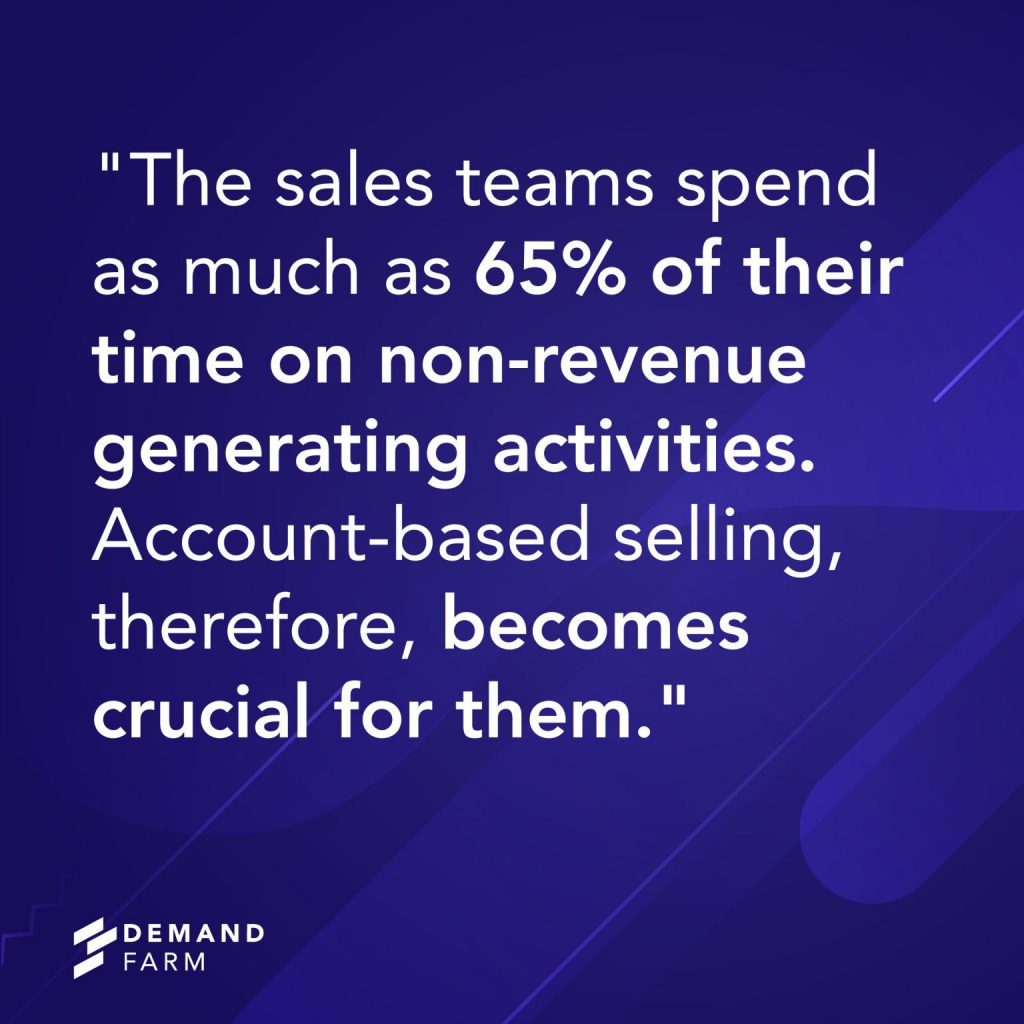 Why is Account Planning essential for your business to grow?
A recent Account Planning Book of Evidence study surveyed 1034 people from 62 countries to determine why organizations undertake the account planning exercise. Most of the results were unsurprising:
Better Win rate (75%)
Increased understanding of customers' business (72%)
Shorter sales cycles (58%)
Better customer loyalty (55%)
Increased deal size (49%)
Better executive access (47%)
Identify non-competitive deals (27%)
While this gives us an insight into the benefits of Account Planning as a whole, it also goes to show that there is some ambiguity when it comes to defining the overall purpose of account planning. A better win rate is too vague and can apply to all key account management processes. 'Increased understanding of customers' business' is important but it doesn't talk about outcomes.
Purpose of Account Planning
There are a couple of reasons why companies struggle with effective account management. The first is that technological innovation has shifted the landscape across departments and industries, and account management has also changed with it.
As a result, companies that weren't able to keep up with changing trends in account management have suffered. Apart from technology shifts, there is another reason why some companies struggle with effective SAM (Strategic Account Management). The key to effective account management lies in sound Account Planning. Many companies either ignore account planning or do account planning for the sake of it, without a clear understanding of its purpose and expected outcomes.
Without effective account planning, account managers are simply unable to create the kind of impression on their clients that they need to. We decided that we needed to get a better understanding of the role of account planning, the technology trends in account management, and the way forward for organizations.
Account Planning Template – The Key to Revenue Growth
We sat down for an in-depth discussion with Mr. A. Ghosh, Founder, and CEO of Netfotech Solutions. Netfotech is a cutting-edge IT services company that works with clients of all sizes and all across the globe including India, the UK, and Singapore. They also provide many solutions from e-commerce Solutions, big data consulting, web site development to web hosting, mobile application development, BI & Analytics, and Robotics Process Automation. With such a diverse clientele and a broad range of services, the effective strategic account management plan has emerged as a key growth driver for Netfotech. Here are some key excerpts from our conversation.
Mr. Ghosh believes that there are two major reasons to do strategic account planning. Together, they define both the essence and the ultimate purpose of the sales account planning exercise. The first and foremost priority of Account Planning is to ensure that the gross margin in the account is consistent from one year to the next. It's very easy, especially in a services business, for the cost of client servicing to increase without a corresponding increase in revenue. A detailed account planning template helps to overcome this problem by ensuring that the gross margin stays consistent.
The second major reason for Account Planning is to strategically grow the account. Cross-selling and up-selling are some of the easiest ways of maximizing revenue and it is only possible through effective account planning and management.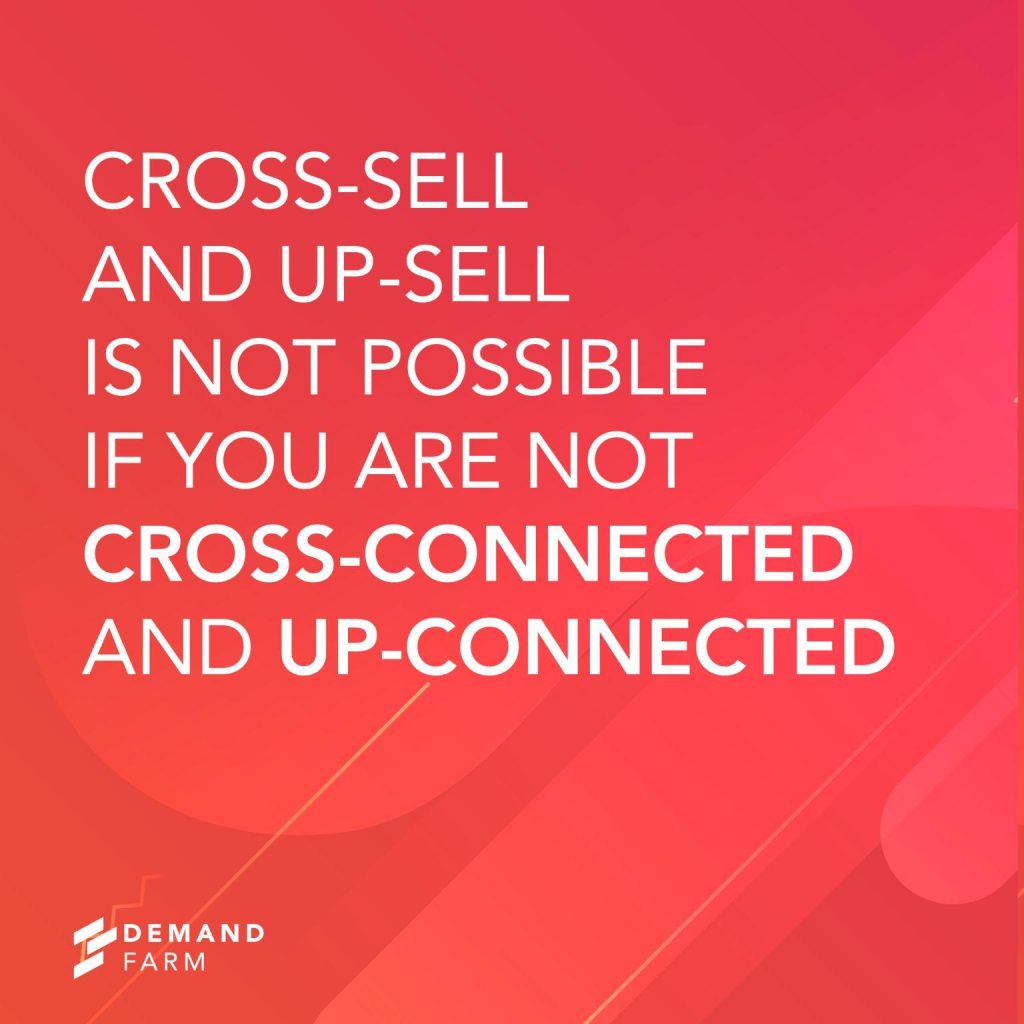 The probability of selling a new service to an existing customer is between 60 to 70% whereas the probability of selling to a new prospect is only 5 to 20%.
Together, these two reasons, maintaining profitability and horizontal growth, are the fundamental reason why account planning exists in the first place.
Overcoming Account Planning Challenges
The first step in account planning is an in-depth understanding of the client and their needs. Unfortunately, this is the step at which most account planners falter. If the understanding of the client is superficial, effective account planning is simply not possible. According to Mr. Ghosh, there are three major challenges that most account managers face while trying to get an accurate and comprehensive understanding of their clients.
1. Lack of  Ground-Level Intel
The devil, as they say, lies in the details. In many cases, account planners simply don't have access to key strategic information about the client. For instance, a client that is currently using our website development services may soon be looking to get an analytics set-up in place. Unless account managers have access to this kind of strategic information, they may lose an opportunity that is there for the taking. The only way to solve this conundrum is by building closer, more meaningful relationships with clients.
2. Lack of Connection to the Right Stakeholder
Sometimes, account managers are unable to get a more comprehensive understanding of the client simply because the person they are in touch with is not the most well-informed. In some cases, account managers are in touch with people who are in charge of a particular vertical (eg. mobile app development, web hosting, analytics, etc.). To be able to create an effective account plan, you need to be in touch with a stakeholder who has more of a bird's eye view of the organization.
3. Limited Investment in Client/Market Research
This is the most avoidable obstacle. Many a time, despite everything else being in place, account planners simply don't put in the right kind of effort that is needed for research on the client, the competitive environment, and the overall market. This research is where the most valuable ideas usually come from, yet most account managers are simply unaware of their importance.
Changing Trends in Account Planning for B2B Sales in 2023
In the last few years, there has been a strategic shift in account management, largely due to the growing role of technology in businesses. These changing trends have had a ripple effect on the process of account planning as well, and it looks very different today vis-à-vis a few years ago. To quote Mr. Ghosh, "Account Planning has changed dramatically from what it was just a few years ago. Technology-led changes in account management have impacted account planning in a big way.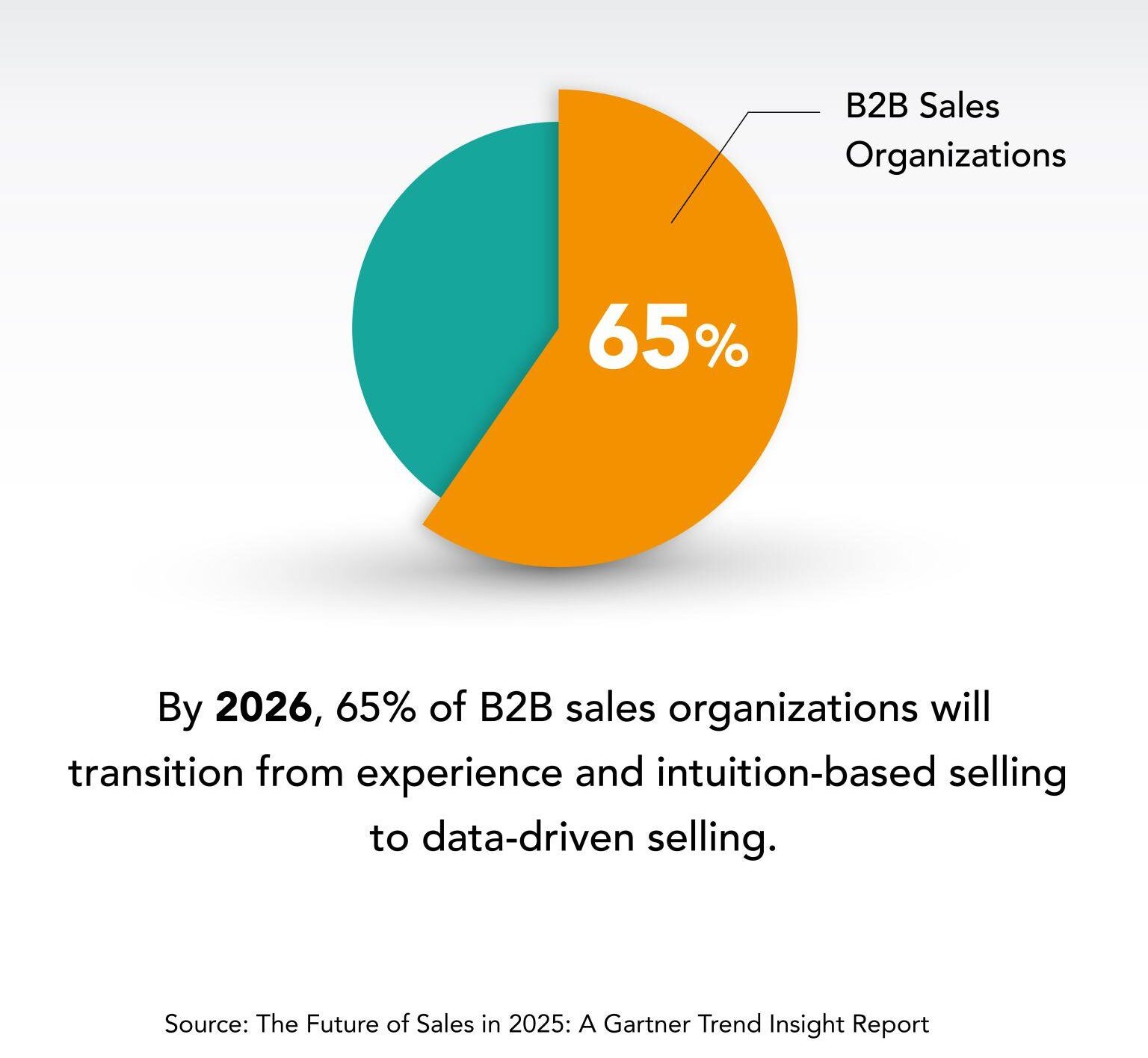 The future of account planning lies in incorporating these changes. Though the exact shape of account planning in the future remains debatable, it's certainly going to be more closely related to results and outcomes. Here are some of the key trends in account management and an overview of how they are impacting the account planning process. If companies want to instate effective account planning systems, they will have to take these changes into account.
1. Concentration of Revenue
The Pareto principle (80% of your revenue comes from 20% of your customers) is becoming increasingly relevant for organizations today. Experts believe that it could even become more concentrated than 80/20 in the coming years. New customers will be harder to come by and spend less while existing customers will grow with you.
With an increasing concentration of revenue, the role of account planning becomes more significant. More importantly, account managers need to recognize that surface-level research is no longer enough. To gain a competitive edge, they need to find innovative ways to gain a more in-depth understanding of the client.
2. Emphasis on Big Data
The growing emphasis on Big Data in account management has made account planning more broad-based. Account planners are expected to use analytics tools to do upfront research that involves multiple stakeholders. These stakeholders range from C-suite executives in the client's company to external parties that fall within the overall landscape of the client to relevant executives within your own company. Big Data powered analytics tools make this possible in a detailed yet holistic way. Companies that neglect using these tools in their account planning process will eventually fall far behind their competitors.
3. High-Value Solutions
Strategic Account Planning has become all about finding win-win situations that deliver maximum value for both, the client and your own company. It's not easy to discover solutions that can drive maximum value for strategic accounts while also maximizing profitability. Effective account planning is the only way to identify and address key gaps that, when addressed in time, can dramatically improve client success.
4. Increasing Dependence on Efficiency-Enhancing Tools
When dealing with high-value clients, it's important to use the most cutting-edge tools. Using old and generic CRM software is simply not appropriate for close and valued customer relationships. Account managers need to use tools that are specifically designed to meet the needs of strategic accounts. Using Key Account Management software vis-à-vis CRM software is the first step towards efficiency and personalization.
The Role of a Specialized Digital Account Planning Tool
Technological innovation has changed all kinds of organizational departments from IT and marketing to accounting and HR. There's no reason why account management should fall behind. According to Mr. Ghosh, "Using KAM software maximizes the productivity and power of account managers. If you leverage the right account management software, chances are you'll be rewarded with higher sales volume in the short run and long-lasting strategic relationships in the medium and long run". Even a CRM tool like Salesforce has a Salesforce Account Planning module. While you can use it, chances are it will be a lot less useful than a tool that's designed specifically to deliver outcomes and drive high-value client relationships.
According to Harvard Business Review, customer satisfaction increases customer satisfaction increased by 20% within a few years of starting a key account management program while revenues and profits can go up by 15%. But a key part of this success is choosing the right Account Management and Account Planning tools.
While there are many tools out there in the market, from CRM modules to more advanced KAM tools, you need to know what you want from the software. Here's a look at some of the key factors you should consider while deciding on an account planning tool.
1. Data Analysis and Tracking
When it comes to effective Account Management, keeping track of your Account Plan is key. A good KAM software will allow you to create plans with milestones and timelines. It should also help you check your progress against your goals and provide you with timely alerts so that you can make proactive changes. A visual pipeline with the different deal stages and with each stage divided into tasks is ideal.
It's also important to have industry analysis tools that keep you informed on industry trends and market forces. Similarly, customer relationship analysis is a must-have in any KAM software as it's the key to understanding the customer. Customer strategy maps (to assess your customer's short-term and long-term strategy), stakeholder assessments, and competitor assessments are all essential tracking tools that should be a part of your KAM software.
2. Visualization to Represent Key Analysis
Given the variety and complexity of stakeholders that need to be tracked and analyzed, information overload is a real possibility. Given that the human brain is much more receptive to visual data, your KAM software should enable the visual representation of complex data. This will help managers make faster strategic decisions. A bird's eye view of the strategic accounts helps to identify opportunities and quickly present value-added solutions to the client.
3. Data Consolidation
Without KAM software, most of your data will likely be all over the place in different formats, from Word docs to PPTs to spreadsheets. It's important to have consolidated on one platform so that everyone can access data in a consistent format and be on the same page. KAM software gives you a central data repository that makes this possible. A central repository also allows you to keep a running questions list that contains all the questions related to the account, ranging from billing to technology to engagement. This can help streamline a lot of the work. Managers can stop wasting their time on collating and sorting data and focus on taking strategic decisions.
4. Strategy Development and Action Plan
The right Key Account Manamgement software will have the tools that allow you to build a comprehensive SWOT analysis. This will form the basis for building a comprehensive action plan. A good KAM software helps you identify the risks, assumptions, and dependencies. This enables your managers to play to find the balance between their client's objectives and the company's strengths and build an action plan accordingly. The action plan is the sacrosanct list of steps to take your client's business and your relationship with the client to the next level.
5. Organization Chart
When it comes to B2B sales, your immediate point of contact is not necessarily the key decision-maker. They may not even have the strategic insights you need to frame winning value propositions for the client. In most cases, there will be a group of decision-makers located at different levels in the organizational hierarchy. A good KAM software will allow you to visualize the organizational hierarchy with clarity. It can even go beyond to highlight both, formal and informal affiliations, as well as their attitude towards your company. This will help managers identify the right relationships to build and nurture.
6 Reasons to get started with Your Account Planning Process today!
1. Builds Accountability in Account Planning
A big grouse that most senior leaders have when it comes to Account Planning is that it isn't outcome-linked. Account Planning is often seen as this 'creative' role that is more of an art than a science. As a result, account planners tend to be given free rein over ideation without much thought to how their work is going to be linked to actual outcomes. However, the very existence of account planning will be in jeopardy unless there is more accountability in the entire process. Mr. Ghosh says there are four main ways in which Netfotech builds accountability in its Account Planning process.
2. One Mantra
The entire account planning process is driven by one single mantra. This mantra should be chosen and inculcated within the team even before the account planning process begins.  While this doesn't directly bring accountability, it helps to align different account managers towards a single overarching philosophy. This is the underlying sentiment that defines all actions going forward. At Netfotech, for instance, the mantra is to turn ideas into reality.
3. Goals vs Achievements
This will be the key to account planning in not just surviving but becoming an even more integral part of the overall account management process. Unless account planning is linked to intermediate goals which are then linked to outcomes, the whole process becomes redundant. While setting account planning goals is important, it's just as crucial to make sure these goals are realistic and to keep validating at the end of every quarter. Many account managers fall short of their annual KRAs which then results in a high turnover. To avoid this, it's important to set goals that are realistic and based on extensive research. While it's important to measure achievements against goals, it's equally important to review goals either upward or downward in light of changed circumstances.
4. Account Planning Audits
Regular Account Planning audits help stay on track to outlined goals. Audits also help diagnose systemic issues so that they are corrected early. An audit is also an opportunity for different account managers and planners to learn from one another. A quarterly account planning audit has to become an integral part of the account management process.
5. Documentation of Stakeholder Relationships
A large part of account planning is using insights from stakeholder mapping to create value-added plans for strategic accounts. The reason why many people consider account planning so nebulous is that it's hard to quantify these relationships. Effective account planning needs to take these business relationships into account and systematically document the key insights that emerge from these relationships. It's a great way of taking a process that is subjective and creative and building standardization and accountability into it.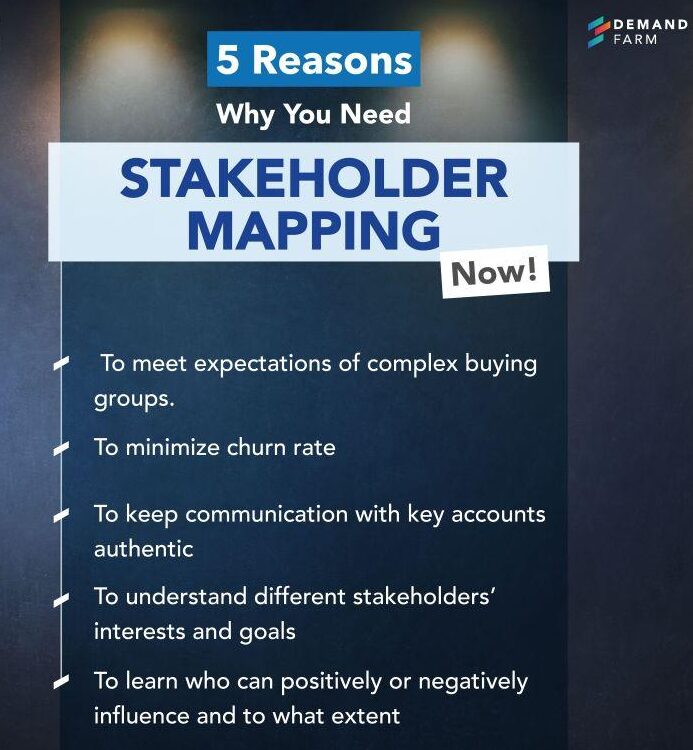 6. Collaboration
Account planning is based largely on effective communication and collaboration among a variety of stakeholders which is made possible through effective stakeholder mapping. An account planner needs to get the most comprehensive understanding of the client which means they collaborate with three major groups, the client, their team, and external stakeholders. Within their team, they need to collaborate with sales managers to understand the sales cycle and the client's needs. They also need to collaborate with operations and client servicing teams to gauge client satisfaction levels.
As far as the client goes, they not only need to maintain a great rapport with their direct point of contact but also need to establish a relationship with senior managers and C-suite executives. Only the latter can give them the long-term strategic insights they need. Apart from these two kinds of stakeholders, planners also need to collaborate with external stakeholders. This will give them a better idea about their clients' competitive landscape and the overall market. This can yield high-value strategic insights that can help you sell the perfect services to your client.
The best part is that the use of Key Account Management software has made collaboration much easier. KAM software has specific tools that enable account managers to communicate and get insights from a variety of stakeholders. They can also use the Big Data tools to get a more broad-based understanding of the client through the different stakeholder perspectives and data.
Talk to an Account Planning expert
If you are wondering what is wrong with today's account planning and would like to know how certain enterprises are effortlessly building account plans for a thriving business, the secret is an efficient Key Account Management Software that can help overcome dual challenges. The first is that it keeps up with technology-driven trends that are transforming account management as a whole. The other, more complex challenge is that it is clearly aligned with business outcomes, and the progress vis-à-vis these outcomes needs to be tracked over a certain period. Luckily, DemandFarm's Account Planner makes it much easier to achieve both these goals. So, instead of ignoring or paying lip service to account planning, it's time to take stock and use the right tools to make the most of this critical process. Talk to an Account Planning Expert today!
Ready to discuss your Account Management Needs?
Talk to our Product Expert
Related Posts