Milind Katti
COO & Co-Founder, DemandFarm
Complete Guide to Key Account Management (KAM)
Learn the A to Z of Key Account Management or KAM in this Complete Guide to Key Account Management created by DemandFarm. Use the table of content to easily navigate through the topics covered within the article.
What is Key Account Management (KAM)?
Key Account Management also known as KAM or strategic account management or account management is a mechanism to uncover the true potential of Top tier Accounts (Pareto's law holds true in this case. Top ~20% of Accounts contribute ~80% of Recurring Revenue).
Key Account Management serves multiple purposes and has the following benefits:
Defines framework to Analyze, Plan and Govern Key Accounts in a structured way.
Creates actionable strategies in collaboration with internal and external stakeholders.
Improves Relationships with Key Stakeholders to identify growth possibilities to upsell and cross-sell.
Positively impacts Opportunity conversion and forecasting.
In our experience, Organizations should have a clear differentiation of strategy to manage Key Accounts (Top 20-30%), Mid-tier Accounts (Middle 50-60%) and Tail Accounts (bottom 20-30%) based on Revenue Contribution.
Quite recently, we have seen a new approach to identifying greenfield Key Accounts, and plan their acquisition and growth before they become a customer. Such strategies help in aligning the organization to the "Land and Expand" strategy for Key Accounts, which has emerged as the most significant approach in the past 3 years.
Why Key Account Management?
An often-asked question: How many accounts should an account manager have or can handle? Let's find the answer for this!
Without a Key Account Management KAM practice, we see an Account Manager / Customer Success Manager (CSM) manage ~20-50 Accounts. With such a high volume, they only focus on winning opportunities at play. Often, they are unable to think about relationships from a strategic lens which impacts their growth potential within these Accounts.
Key Accounts by nature are large complex organizations with multiple buying centers/business units/subsidiaries that could be targeted. Hence, Key Account Managers need to have a different approach to managing such complex ecosystems. In our experience, we have seen multiple teams managing the same Key Customer. For e.g. If Amazon is a Key Account, there would be a Global Key Account Manager and multiple Regional Account Managers for Amazon.
Collaboration between internal stakeholders to create efficient goals/strategies and measuring the performance against these goals/strategies is not possible in high-volume account management. In our experience, when a Key Account Manager handles up to 5 accounts at best, there is scope to efficiently grow these large accounts using a focused approach.
Also, from a leadership standpoint, they need focused governance to understand Key Account Management performance. Any Key Account Management program will not be successful unless a strong governance mechanism is created for leaders to identify leading/lagging indicators in Accounts performance. Sales Operations/Sales Enablement teams struggle to find actionable insights for leaders without a structured Key Account Management practice.
What is the difference between Key Account Management and Sales?
Sales is all about winning new Opportunities. Enterprises usually ask their Sales people to follow a particular methodology or process to close large deals that span multiple quarters/years. The most common methodologies are MEDDIC, Challenger Sales, Value Selling, among others. Organizations need a strong Opportunity Management framework to track gaps in their opportunity life cycle and enable their sales teams to sell better.
On the other hand, Key Account Management is not just about winning opportunities, but about looking at the big picture for large complex accounts. Key Account Management involves creating growth strategies that should result in the following:
Each organization strives to position itself as a partner rather than a vendor to its enterprise customers. Key Account Management guides Account Managers to think strategically at every step and brings them closer to achieving this goal!
In Sales you 'sell'. In Key Account Management you help customers 'buy'.
4 Important Key Account Management Stages of Relationship (with Key Accounts)
Key account management (KAM) is very much concerned with managing relationships with the customer. It is important to understand these relationships, which vary from simple, transactional forms to intimate and complex liaisons.
Both the key account manager and the supplier organization need to know what kind of relationship they have with each customer, and therefore what they can and cannot do with it.
1. Tactical Relationship
The 'Account' is at the tactical stage either because it is new or the nature of the 'Account' forces you to keep the relationship this way. You would be one of the several suppliers. The relationship emphasis is transactional with pricing as the main criteria. The interaction is through one person on both sides. The engagements are few & forecasts can be made for the short-term. It's not difficult for either party to exit the relationship.
Please note that it's ok for some accounts to remain at the tactical stage even after a long time of engaging with them, especially if the 'account' does not believe in building a partnership with suppliers or potential, in the long run, is not high.
However, if the potential of the 'account' is medium to high, plan to invest more in moving up the relationship stage.
2. Cooperative Relationship
The 'account' has slowly started moving beyond transactions. The engagements & interactions are driven by a few people on both sides, but more at an operational level. The customer can still exit the relationship fairly easily, with some inconvenience. The cost of a relationship is increasing from 'your' side without clearly visible advantages of cost savings or increased business.
It's ok to remain at this stage if the 'account' is low to medium potential. If the 'account' has high potential, evaluate the effectiveness of the previous investments & fine-tune the investments to build better relationships. The returns on these investments might not be evident yet, but you should be on the path to realizing the returns in terms of cost savings, more business, or both.
3. Interdependent Relationship
'You' & 'account' are locked in mutually beneficial engagements. 'You' are mostly the single supplier (or at least the largest) for your offerings. Interactions are taking place at all functional levels. You have a lot of access and training to use 'account' information to build better solutions for them. 'Account' has started including 'you' in their planning. It will be difficult for the 'account' to exit the relationship.
The 'account' now is very profitable & 'you' can also forecast sales acceleration or increased business in the medium to long term.
If the 'account' does not have high potential, 'you' may want to relook at the investments being made & recalibrate.
4. Strategic Relationship
This is the highest stage of a relationship where 'you' and 'account' have arrived at a win-win, long-term key account management strategy together. The exit barriers to the relationship are very high & exit will be traumatic. The interactions between 'you' and 'account' are at all levels & very open. The 'account' is very profitable & 'you' have long-term visibility of business growth.
If the 'account' has high potential, then this is the ideal stage. If the potential is not high, you may want to rethink investing in building this kind of relationship.
What is the role of a key account manager?
A key account manager is exclusively designated to handle and maintain the most precious clients. They strive to manage valuable accounts to build and keep sustainable relationships with clients. Key Account Managers also have to take the responsibility to mitigate challenges, solve problems and find new opportunities to enhance client relationships. A key account manager should have regular communication with all the internal teams to make sure the client's requirements are fulfilled and to continue an interdependent partnership a clear code is essential.
Even though a key account manager is required to have a long list of skills and considerable experience in doing what they do, they have two major roles. One is creating trust-based business relationships with the portfolio of key clients to make sure they do not turn to competitors. The other is expanding the business relationships with present clients by continuously executing solutions that meet their goals.
Top 4 Key Account Management Best Practices
Key Account Management or Strategic Account Management is the most effective, profitable management of your most important assets. It drives the profitability of B2B companies, and having a Key Account Strategy is the heart of any successful business in this sector.
One should keep the following best practices in mind to succeed with their Key Account Management strategy.
Watch Now: The Changing Role of Technology in Key Account Management
Smart suppliers are keen to implement KAM., Sadly, however, many KAM implementations fail and are abandoned.
The following are the top 4 things to keep in mind when it comes to your Key Account Management strategy.
1. Focus on the customers that matter most
To get started with the Account Planning template, you need to identify some Key Accounts, and you need to develop a criterion or model that differentiates them from the rest of the customer base.
The good advice here is to start small. It is easier to add customers to your KAM program than it is to 'demote' customers once you have told them that they are key accounts.
As per an HBR report, Corporations like Xerox keep the number of true key accounts below 100, and they have far greater resources than most and have been practicing KAM for years.

A framework like the Key Account Management quadrant helps us in knowing the account attractiveness and the strength of the relationship in that account.
Strategic: Invest in mindshare and ensure profitability
Star: Invest time & money. Need not be profitable yet.
Status: Maintain the status quo.
Streamline: Manage for profitability.
Where you find your clients on the KAM quadrant determines which accounts to prioritize for growth.
Therefore, your organization must have a clear understanding of what a Key Account means and follow the same categorization criteria throughout. Do not add certain customers to your Key Accounts program just because they have been customers for long, or they are golfing buddies with the CEO.
Key Accounts need not necessarily be the customers who are paying you the most. They are usually the customers with the maximum potential to buy new and additional products or services in the future. The customers are most likely to be consistent and loyal, and so represent significant value in the long term.
2. Relationship is the key
Another important aspect of Key Account Management is using the best practices and skills to focus on building loyalty and a long-term relationship with the customers.
As more B2B Organizations want to portray themselves strategically unique to their customers, they must ensure to maintain and approach their relationship with Key Accounts slightly differently too.
Key Account Management is all about relationship building and most importantly trust-building between the organization and the customer. KAM wishes to see buyers considering the seller as a skilled partner, and not as a vendor. To be a skilled partner, understanding the client is of utmost importance. Knowing the organization hierarchy of your client helps to learn about the internal hierarchies of your customer. Using a tool like Org Chart (compatible with Salesforce) can be an efficient way to understand such internal dynamics within your client organization.
3. Look for opportunity
You should always be looking for opportunities to grow your sales numbers out of your existing Key Accounts. It's far more profitable to sell more products to existing customers than to invest time and effort into finding new ones.
To make the most of the potential to cross-sell existing Key Accounts, you need a strong strategy to bring best practices to your Key Account Managers and salespeople. An additional product should be about providing customers with something that will benefit them. You might be disappointed if you push unrelated products.
Use the relationships you have already established with your clients to ask questions and find out about the issues they are encountering and look for ways to resolve those by making improvements to your existing products or developing new ones. White space analysis can help you in white space mapping to find opportunities and improve sales intelligence.
4. Choosing the right solution
Choosing the right digital account planning solution to implement these best practices of Key Account Management is a crucial aspect as well.
Here are a few things to keep in mind for the ideal digital account planning solution
In-App Account Reviews
Visual Heat Maps
Relationship Intelligence
Reporting and Insights
Communication trend reports
If one decides to adopt these Key Account Management best practices, then knowing its business impact is important.
Key Account Management Business Impact
The correct adoption of Key Account Management by an organization can help in providing long-lasting strategic benefits. To create better results, organizations use Key Account Management software to succeed in adding higher value, efficiency, and growth to their key accounts.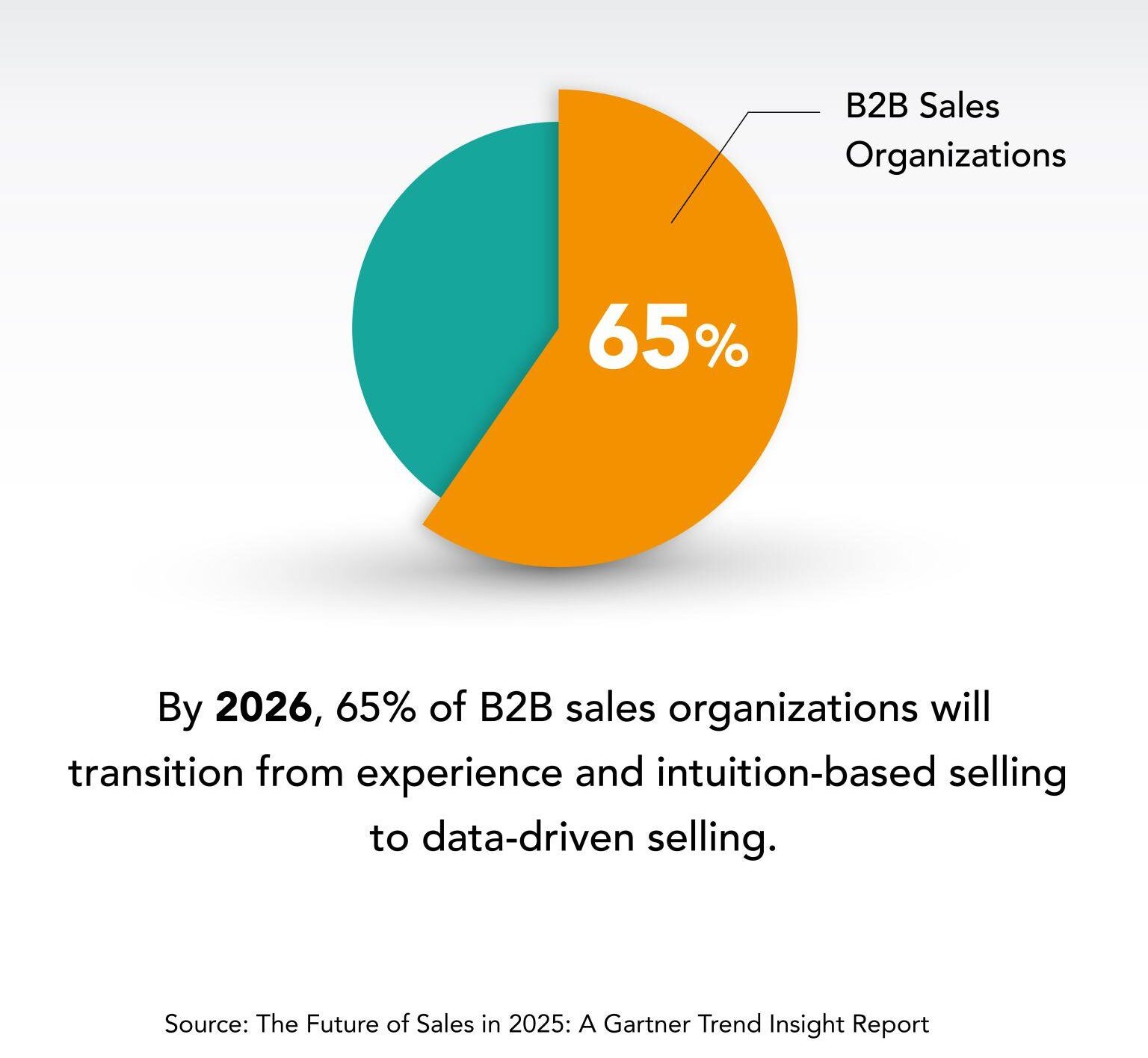 Here are two major benefits and impacts of having an efficient Key Account Management practice within an organization:
1. Key Account Retention
Losing a client is never good, but losing a Key Account can put a dent in those revenue figures. Not to mention all the cost and effort added to acquire a new client to make up for the loss of revenue. Key Account Management helps you identify and nurture your most important client relationships, hence ensuring their retention.
2. Increased Revenue
As explained earlier, Key Account Management leads to increased revenue. By cross-selling and up-selling, you help decrease customer retention costs and grow revenue from Key Accounts.
While it may seem like Key Account Management is a long and cumbersome process, there are ways to kickstart your journey. Having a step-by-step approach to manage your key accounts and building them up can positively impact your revenue in the long run. Not to mention, customer retention increases significantly. A few important parts of implementing a Key Account Management process includes:-
Identifying key accounts
Finding the right Key Account Management Champions
Setting the right metrics and goals for the short-term and long-term
Lay out clear plans of action
Phased Approach to Key Account Management
Based on where you are on your Key Account Management Journey, your approach to incorporating the best Key Account Management practices will change.
Here are a few stats to get you thinking:
i) 65% of sales time is spent on non-revenue generating activities (Capterra, 2020)
ii) 92% rate their current account planning as only slightly or moderately effective (Gartner, 2020)
iii) 33% of sales planning is not led by data-driven inputs (LinkedIn State of Sales Operation, 2021)
If any of the above stats resonate with you, then you are in need of a phased approach to Key Account Management.
Traditional CRMs aren't equipped to facilitate account planning
There is no single source of truth for data and reports
Execution continues to happen offline in PPTs and Excel Sheets
Linking Account Based Management to Account Based Sale systematically is important
In our experience working with 300+ clients in their digital transformation journey, a phased and modular approach based on client priorities and readiness is vital to tackle issues of change management and adoption when it comes to Key Account Management.
1. Getting Started:
Impaired Relationship Intelligence
In this state, your primary focus should be in knowing who to look at, which key accounts to consider. You don't have visibility into client organization, hierarchy or power. So you can't leverage decision-makers in your biggest accounts.
2. Nascent State:
In this state, you might already have relationship intelligence, but lack standardized account planning. Your data is still in silos and you don't have a lot of visibility into it. Planning across the organization is disparate leading to growth bottlenecks.
3. Budding State:
In this state, you already have a mature practice of account planning and you wanna get more from digital Account Planning solutions. This may include monitoring competition and building proactive plans to counter threats.
4. Blooming State:
In this state, although you have a matured account planning, you lack focused opportunity planning. Prone to improper prioritization, no standardized opportunity management practices in place which makes wins more unpredictable.
Being aware of your experience, and maturity level helps in having a phased approach to Key Account Management in your digital transformation journey.
Key Account Management Strategy Analysis
Key Account Planning & Management requires strategic thinking. This involves concentrated, strategic efforts that begin with understanding not only the customer's need for products or services but also in how the customers want to be served and treated. Looking beyond dollar numbers, Key Account Management processes reinforce the need to strengthen relationships with customers. Customer needs and wants evolve over time, and account management strategies have to change accordingly in order to keep everyone satisfied. Hence, evaluating & course-correcting your KAM process is just as important as implementing it. Analyzing what strategy works best and spaces for improvement is vital.
Measuring your Key Account Management performance regularly is critical to keeping your plans on track and pivoting in case of changes. Focusing on short-term and long-term goals, measuring results against your Key Performance Indicators, monitoring your performance are all integral to ensure how well you fulfill your obligations to the key account and vice versa. Mutual long-term benefit is the main reward from analyzing your key account management strategy.
Watch Now:  Anees Merchant, EVP, Global Growth from Course5i sharing their experience around building processes & strategies for Key Account Management.
Ready to discuss your Account Management Needs?
Talk to our Product Expert
Related Posts