Abhijit Gangoli
Co-Founder & Chief Executive Officer at DemandFarm
Sales success is crucial for B2B software products, as it not only brings in revenue but also helps build long-term partnerships with prospects. Managing the sales cycles of prospects is important to ensure that the right opportunities are selected and nurtured, leading to successful closures. Sales team members, however, have to be ready at all times – every conversation with a potential customer is the possibility of a contract in their case. While it seems all pervasive, sales opportunity management is usually referred to the stage in the sales pipeline where sales qualified leads transition to paying customers. Considering that in sales, no deal is a done deal unless payment has been made, it becomes necessary for sales reps to be able to identify and nurture sales opportunities that are more likely to pay for the product or service.
What is sales opportunity management?
Sales opportunity management is the process of identifying, qualifying, and nurturing accounts that improves the understanding of prospect business. It involves selecting the right opportunities to pursue and understanding the prospect's organization structure better in order to close the sale. This includes analyzing the prospect's current needs, as well as identifying any potential future needs that the software product can address. The management of the customer from identifying the opportunity to closing or losing a deal maximizes the opportunity, and product sales teams introduce their product in front of the prospect, with favourable communication that leads to a purchase. Sales teams identify the right people to interact with, identify the issues they are currently facing, zero in on the messaging that need to be communicated, and showcase products in such a way that it leads to a quick decision to purchase.
Why is sales opportunity management important?
Sales opportunity management processes allow accounts teams in product organizations to gain valuable insights into their prospects through whitespace analysis. From areas where they can expand their product offerings to customer pain points that can be addressed, this highlights areas that can increase revenue potential. Additionally, by understanding the prospect's organization structure and future potential, organizations can build stronger partnerships and increase the likelihood of long-term success. An up-to-date org chart enables sales team members to tailor their messaging and communication approach to maximize results.
Making opportunity-specific strategies
Common Sales Opportunity Management Strategies include utilizing organizational charts and product roadmaps. Understanding the prospect's organizational structure and decision-making processes can help sales teams identify key stakeholders and decision-makers, making it easier to tailor messages and close the sale. Additionally, utilizing product roadmaps can help sales teams understand the product's future capabilities and how they align with the prospect's needs. Including sales teams in roadmap-led discussions can allow product organizations to craft customer-centric ways forward that keep in line with the product vision.
Strategizing based on emerging trends 
In the coming year, we are likely to see more companies using artificial intelligence and machine learning to automate and streamline their sales processes. Additionally, there is an increasing focus on customer experience, with companies placing a greater emphasis on understanding and meeting the needs of their prospects. Having a deeper understanding of upcoming changes is as important as understanding buyer's decision-makers.
8 common mistakes in sales opportunity management
One common mistake in sales opportunity management is not properly qualifying leads. This can lead to wasted time and resources pursuing opportunities that are unlikely to convert to sales. Additionally, not understanding the prospect's organization structure and decision-making processes can make it difficult to close the sale.
Lack of clear communication: Miscommunication between sales and marketing teams can lead to missed opportunities or wasted efforts. 
Inadequate data management: Poor data management can lead to inaccurate customer information and lost leads.
Poor lead tracking and follow-up: Failing to track leads and follow-up with potential customers can result in lost sales.
Lack of customer segmentation: Not segmenting customers based on their needs and buying habits can lead to ineffective sales strategies.
Poor forecasting and budgeting: Inaccurate forecasting and budgeting can result in missed sales targets and wasted resources.
Inadequate sales training: Sales representatives who are not properly trained may not be able to effectively sell products or services.
Lack of a sales process: A lack of a clear sales process can lead to confusion and inefficiency.
Inadequate use of technology: Not leveraging technology to automate and streamline sales processes can result in missed opportunities and increased costs.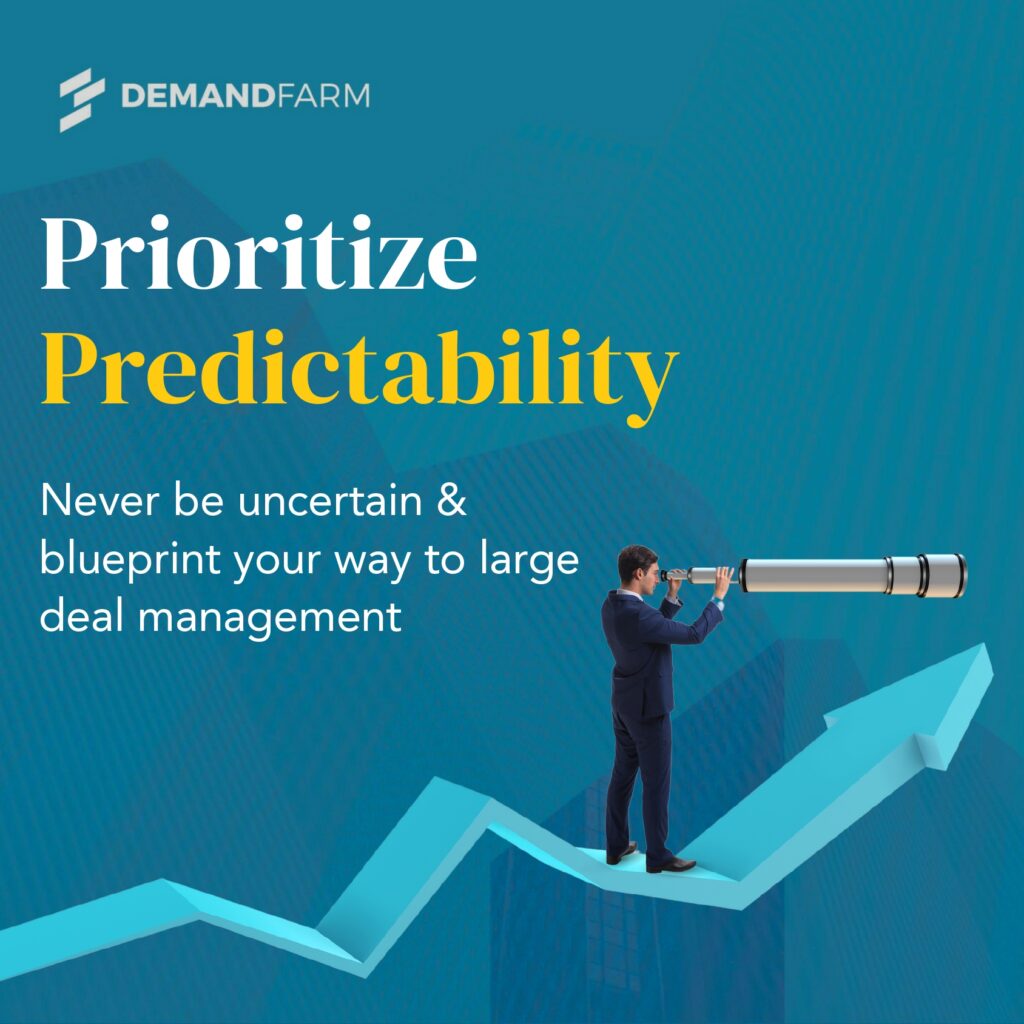 Use of Tools for better sales opportunity management
From identifying potential customers and determining their level of interest and readiness to buy, sales account teams have to take care of sales forecasting, pipeline management, analytics and more. Using better tools based on the needs can simplify the process of tracking the progress of sales opportunities through the different stages of the sales process. Finding ways to improve collecting and analyzing data on sales performance, leads to better identification of trends and areas for improvement. Tools that provide important data at the fingertips of team members, improve collaboration and communication among different teams and stakeholders involved in the sales process. Templates and other aids make it possible for any team member to build relationships with potential customers and close deals. By retooling sales processes around useful tools, product organizations can bring teams together to create a cohesive strategy for targeting specific accounts and managing the sales process with them.
List of tools/software for better sales opportunity management
There are several tools available to help organizations streamline their sales operations, such as CRM software, opportunity planning & management software, marketing automation tools, and lead management systems. These tools can help organizations identify and qualify leads, track sales progress, and analyze prospect data to identify areas for improvement.
CRM software: A customer relationship management (CRM) system is a must-have tool for sales opportunity management. It allows sales teams to track and manage leads, opportunities, and customer interactions in one central location.
Opportunity planning software: Opportunity planning software helps sales teams enable a systematic and collaborative approach to identifying potential opportunities, planning a strategy, and closing large, complex enterprise deals.
Sales forecasting software: Sales forecasting software helps sales teams predict future revenue based on historical data and current sales trends. This tool can help managers identify and prioritize opportunities that are most likely to close.
Marketing automation software: Marketing automation software can help sales teams nurture leads and move them through the sales funnel by automating repetitive tasks and personalized communication.
Social media management tools: Social media management tools can help sales teams identify potential leads on social media platforms and track interactions with them.
Email marketing software: Email marketing software can help sales teams reach out to leads and customers with personalized messages, track open rates, and measure the success of campaigns.
Sales pipeline management software: Sales pipeline management software can help sales teams visualize the sales process and track the progress of opportunities through the pipeline.
Mobile sales apps: Mobile sales apps can provide sales teams with on-the-go access to customer data, making it easy to update and track opportunities from anywhere.
Processing key accounts for greater benefits 
Understanding the industry, demographics, and customer needs of the target market is essential to keep key accounts key. Sales teams can identify the types of companies and individuals that would be most likely to benefit from the products or services, and reach new potential accounts that can become key too. By using LinkedIn and other tools, details of personnel for potential key accounts can be extracted, to help in the following steps of managing the sales opportunity:
Prioritizing key accounts

based on their potential revenue, the size of the opportunity, and the likelihood of closing the deal.

Creating a sales strategy

tailored to each key account. The data helps sales teams understand the decision-makers, the buying process, and the pain points that need to be addressed.

Monitoring key accounts

with up-to-date data help sales teams understand their growth, challenges, and opportunities.

Building relationships

with key accounts needs regular communication and timely follow-ups. Having the right data will help sales teams act as per the customer's needs, without much delay.

Tracking progress

of the key accounts leads to making adjustments to the strategy as necessary. This helps sales teams understand what is working and what needs to be changed.
Benefits of sales opportunity management 
One of the biggest benefits of sales opportunity management is that it allows sales teams to prioritize their efforts and focus on the most promising leads. This can lead to a higher conversion rate and ultimately, more revenue for the company. Additionally, sales opportunity management can also help to identify patterns and trends in customer behavior, allowing sales teams to tailor their approach and better meet the needs of their target market. Overall, sales opportunity management is an effective way to streamline the sales process and improve overall performance.
Managing the bottom line
Sales opportunity management is a crucial process for B2B software products to ensure success. By understanding the prospect's organization structure, utilizing whitespace analysis and product roadmaps, and identifying and nurturing potential sales opportunities, organizations can increase their chances of closing sales and building long-term partnerships. Additionally, by avoiding common mistakes and utilizing the latest tools and trends, organizations can streamline their sales operations and achieve greater success in the future.
Ready to discuss your Account Management Needs?
Talk to our Product Expert