Milind Katti
COO & Co-Founder, DemandFarm
Make your Key Account Management strategy work even during an economic downturn
The recession is coming down on us faster than any of us expected. This unforeseen economic downturn is likely to have impacted your 2022 account plans. While post-covid 'Land & Expand' was the favorite approach to growing Key Accounts, the recession has resulted in additional dimensions being added to the Land & Expand strategy. 
This article takes you through on how to get back on track with your key accounts, lay the foundation for regaining stability and continuing growth. Based on our interactions with existing enterprise accounts and knowledge of the challenges faced by them, this article runs you through how you can recalibrate your account plans for 2023 in light of the recession.
What's Going on in the Market Right Now?
Right now, the market looks a bit bleak. You might be experiencing the following situation
1) Stalled contracts:

Customers you were pursuing might have stalled contracts in fear of the recession and due to lack of funds.
2) Losing your Champions:
Employees are getting furloughed due to the economic condition. They might have been the champions in your organization and this can negatively impact you.
3) Lack of resources:
As you lose a percentage of your workforce, there are fewer people to take care of your key accounts. This can diminish the attention that should be given to the customers who bring in the most revenue.
4) Lack of focus:
Diverted resources, loss in workforce and uncertainties surrounding current economic conditions directly affect the status of your key accounts. The sales concentration that key accounts should get is negatively impacted in the chaos of the situation.
When times get tight, it is more important than ever to focus on your existing customers, to invest in them and solidify relationships you already have.
Impact of the Economic Downturn 
The IMF projects that world economic growth will slow to 3.2% this year, down from 6.1% in 2021 (Forrester Research Inc. 2022). An economic downturn comes with its own set of issues for both your organization and yourself. 
Budgets are now tighter and expenditures are highly restricted. 

High-risk of churn – you could lose a major customer at any time. 

Customers will be looking to cut – costs and might not want to purchase your service/ product. Existing customers might not want to renew. 

Money is often lost by spending it on attracting new customers.

Proving ROI becomes complicated. 

However, in the 2022 Forrester Research Inc. report titled

'2023 Planning Isn't Business As Usual',

leaders do not want to slow down tech investments.

67% of leaders expected budget increases when it came to technology. 
Being mindful of the impact of a downturn on your organization requires embracing consequences while at the same time rethinking your strategies.
Keep Calm and Weather the Storm
How do you deal with such uncertain economic times both as an organization and as an individual?
1) Become trusted advisors
With a recession ahead, customers might be looking for ways to cut costs. To avoid being part of external vendors who could get cut, you should make yourself invaluable. 
The first step in making yourself invaluable is to become more than a vendor. You need to become a trusted advisor by becoming a strategic partner. Knowing the customer as much as possible is vital to this.
2) Know your client

In order to become a trusted advisor and a beneficial partner, you should know all details about your client including how they work, their likes and dislikes. Analyzing what strategies have worked in the past for them, what hasn't and what are their goals for the future also ensures you understand your client completely.
Knowing both their short-term and long-term goals is important for providing strategic solutions. Proactively following up with clients is also necessary to help them reach their goals.
3) Build on Strategic Relationships

A trusted key account manager should work on contingency plans and long-term strategies with their customers. So when the recession begins to hit, the customer is well-prepared to face the economic downturn.

The question remains how do you build such strategic relationships with your customers? 
The answer lies in key account management. 
Seven Sure-fire Ways to Recession Proof your Key Account Management strategy
1) Build stronger processes

Build a strong plan of action for your top strategic accounts or key accounts. Assess your client portfolio and prioritize based on current revenue and growth potential to develop a well-defined strategy moving forward. When tighter budgets and higher scrutiny becomes the norm, don't lose out on defending and growing your key accounts by building a strong foundational framework of key account management. 
A few aspects of your KAM model ought to be equipped with: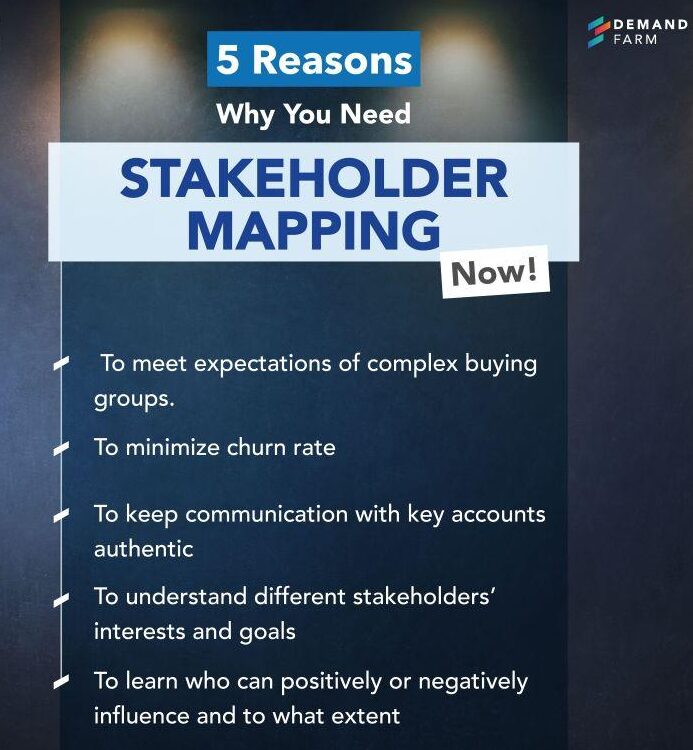 2) Strengthen governance

Ensure that there is real-time performance data and trend analysis to strengthen governance. Ideally, executive dashboards and reports with intuitive drill-downs are essential for enhanced governance in your key accounts.
3) Increase Collaboration
Increasing collaboration among the sales teams and account teams helps build a strong support system both internally and externally. This can help engage with your customer in a meaningful manner across the board. This will also make certain you dig deeper into existing customer relationships so that you can stay on top of their needs and relevant to their long-term goals.
4) Relationships are even more important

Nobody wants to receive bad news, and that can hold you back from being realistic with your customers. It is definitely easier to speak with clients and stakeholders when you are delivering good news. But, as trusted advisors, key customers rely on you for recommendations and solutions to the challenges they are currently facing. 
Ensuring clear and consistent communication with your clients and internal stakeholders, including other sales and account teams, can alleviate any fears or hesitations a customer has. Make yourself indispensable to your customers.
5) Recalibrate goals 
Think more strategically. To handle the economic downturn, customers need to know big-picture solutions and position themselves sustainable against competition later on. Addressing the pain-points of customers in such a scenario involves short-term targeting and long-term thinking.
Evaluate how much change has happened and apply it to your KAM strategy. While at the beginning of the year you might not have anticipated such a downturn and made plans accordingly, reassess how your current accounts are running right now. 
Account plans made earlier may no longer be suitable or the best way possible. 
6) Conduct Regular Account Reviews

Ensure that you conduct account reviews often to revisit and reappraise the goals and objectives of yourself and your client. Perform regular benchmarks to ensure that your targets are being met sustainably in order to gauge

Where changes need to be made

Where strategies and tactics can be improved

Whether there is a potential for expansion 

Whether you need to amend redundancies

Where there is space for improvement

Whether ROI is being met
7) Connected App Ecosystem 
Having a connected app ecosystem that drives more contextual and account-level insights helps maximize ROI on revenue optimization tools. 
Companies and their growing sales-marketing stacks and information are in different places these days due to the size, scale and complexity of organizations in the digital age. Such disparate access to information can be detrimental. 
Insights driven by bringing all of them together in one connected ecosystem offers much more benefits. 
What's the bottom line?
While a recession doesn't fundamentally change how you manage your key accounts, it does raise the stakes. Doubling down on KAM essentials and retaining existing customers can help stabilize or even grow your business in uncertain times. 
To find out more about updating your KAM strategy to succeed even during a recession book a demo here. 
Ready to discuss your Account Management Needs?
Talk to our Product Expert
Related Posts