Milind Katti
COO & Co-Founder, DemandFarm
Frederick Reichheld of Bain & Company researched on prescription for cutting costs and discovered that increasing customer retention rates by as little as 5% can reflect an increase in profits by 25% to 95%.
Traditional sales enablement involved 'enabling' sales teams with the right information at the right time to make the right selling decisions to important prospects. In the post-pandemic era, Sales Enablement when it comes to Key Account Management is a continuous process stretching from discovery to customer retention.
With a large number of buyer interactions happening digitally and taking place much before they reach out to salespeople, how does one ensure customer retention? Within Key Account Management practice, what does sales enablement look like?
Michael McCarthy, Senior Business & Technology Consultant, Sales Enablement Duke Energy, had a lot to share on this topic in 'The Changing Role of Technology in Key Account Management' webinar featuring Forrester. 
Don't Build a Long-term Relationship on Short-term Thinking
The separation of Opportunity Management and Account Management is now more delineated than it used to be. For account management to successfully work, the team has to become a trusted advisor to the buyer within that organization. If that sort of interconnected relationship is not built between the sales team and the buyer organization, then a "won and done" relationship forms. There is only 'short-term thinking' when it comes to opportunity management. However, customer retention requires long-term planning which forms the basis of account management. 
From a Sales Enablement perspective in Key Account Management practice, Michael McCarthy had the following to say. 
"Sales enablement is being pulled and pushed more and more to deliver influence for the sellers that they can use to become that trusted advisor. And in order for us to be successful at that, we need to be able to very quickly create Insight that the seller can provide at the account level that the the buyers within the account can then use to make decisions."
If accurate, good, intelligent Insight is not provided for Key Account Management activities, then one cannot become a trusted advisor. Subsequently, teams also miss out on the ability to grow revenue substantially within a Key Account Management practice. 
What are some of the factors that go into having good insight?
Leadership-Driven Change Management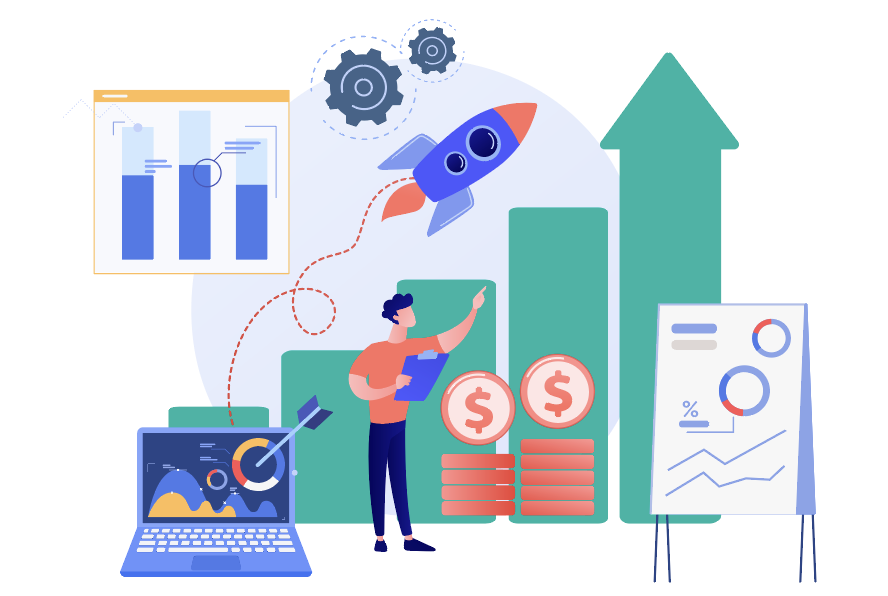 Salespeople often rely on being agile and it might feel a bit restrictive to have the concept of a 'process'. Thus a transition to automated, data-driven sales processes will have a pushback from salespeople. Standardizing sales enablement processes within key account management requires change management. 
Within sales enablement teams, salespeople need to grow to become more data savvy to be able to provide data-driven sales processes. 
Data is not useful merely because of its availability, but in how the data is being used to position the team as a trusted advisor to the buyer. 
"They need to be able to push through data and pick data. That is going to help them in the customer's eyes and not get overwhelmed by too much data," says Michael McCarthy. 
Penny for Your Thoughts: Is Your Data Conversational?
Another issue facing sales enablement is that the data needs to be conversational. An issue with the data available now is that it is centered around reporting, and it is not necessarily conversational. 
Sellers are often faced with this issue where if they go in with data to the buyer it looks like a piece of reporting numbers. Making sure that data presented can drive conversation is something that needs to be accomplished.  
CRMs are Just a Starting Point
When data is automated, the ability to consolidate data into one of the very few places becomes important. This will prevent the formation of information silos and salespeople will have ready, easy access to consolidated data to support them. 
While CRMs are a good starting point for it, some data providers don't integrate very well into your CRM. Besides, while CRMs provide a space for data aggregation, to ensure your sales is data-driven you have to extend further.
Don't Let Your Data Go To Waste
A major issue is that a lot of times, sales leaders use PowerPoint presentations or they allow sellers to bring PowerPoint Presentations into a business review. 
They never open the CRM or piece together data that is put into an Insight-driven dashboard.  
To fully utilize the abundance of data available these days, sales leaders need to upgrade how they present in business reviews.
Every Michael Jordan Needs a Scottie Pippen
A point to note in existing sales processes is that often there is no data that is customer journey or buyer journey focused. In the middle of a customer journey, the seller is instinctively in a defensive mode. Getting the seller to move off of defense and bringing back a conversation should be on the agenda. 
A pivotal focus of Sales Enablement within the Key Account Management space is that the sellers need an assist in making that data conversational. This is difficult to achieve and requires years of practice. However, with advancing digital tools and technology, the gap reduces.
For Michael McCarthy, we are moving in the right direction for this through digital transition in Key Account Management and over time with more prototyping, it can become more successful. 
Ready to discuss your Account Management Needs?
Talk to our Product Expert