Karthik Nagendra
Chief Marketing Officer at DemandFarm
Key Account Management (KAM) focuses on building long-term relationships, and aims to improve customer satisfaction – especially in a B2B scenario. The KAM practice is essential in ensuring that a company retains its most valuable customers and that these customers receive the best possible service and support. A key account manager's primary responsibility is ensuring that the needs of key clients are met, and that they remain satisfied with the company's products and services. To do this effectively, they develop a deep understanding of the client's business and their industry. This includes understanding their goals, challenges, and the competitive landscape in which their clients operate. They are also responsible for identifying new opportunities for growth and working closely with internal teams to develop strategies that drive revenue growth. They must also collaborate with marketing, sales, and product development teams to ensure that their clients receive the best possible service and support.
While the key account management practice is demanding, it also offers many benefits. One of the most significant benefits is the opportunity to build strong relationships with key accounts, which can lead to long-term customer loyalty and repeat business. Additionally, the role of a key account manager offers varied opportunities for career growth and advancement, as many companies recognize the strategic importance of the position and invest in developing skills of their key accounts team.
Key account management provides exposure to different departments within the company. Managers often work closely with sales, marketing, and product development teams, gaining a broad understanding of how the company operates and how different teams contribute to the overall success of the business. This exposure can provide valuable insights into different areas of the business and can help them develop a holistic view of the company.
The position can be financially rewarding too, as many companies offer competitive compensation packages to attract and retain top talent in this critical role. Leading organizations also provide commissions and bonuses based on the growth and retention of their key accounts, opening up another avenue for managers to earn from skills.
What does a Key Account Manager do?
A Key Account Manager is responsible for managing a company's most important clients or accounts. Their primary goal is to ensure that their clients are profitable and satisfied enough to remain loyal to the company. They achieve this by focusing on revenue and retention, and by identifying opportunities for growth and improvement. Their day-to-day activities may include conducting regular check-ins with key accounts, analyzing data to identify trends and opportunities, presenting product updates and new features, negotiating contracts and pricing, and ensuring that customer issues are resolved quickly and effectively.
Regular analysis of a client's spending habits is a crucial aspect of KAM. By understanding how much their client is spending and on what, managers can recommend ways to optimize the use of the company's products and services. They may also suggest new products or services to address the client's unmet needs, and help the client see how these solutions can solve their problems.
While key account managers are tasked with generating additional revenue from their accounts, this is not done at the expense of the client's satisfaction. They must balance the need for revenue growth with a deep understanding of their client's needs, preferences, and budget. One way to generate additional revenue is to sell complimentary or upgraded products and services. Another approach is to increase the amount of business the client does with the company, either by expanding into new areas or by increasing the volume of purchases. Improving margins is also an effective way to generate additional revenue, which may involve raising prices or finding ways to reduce the cost of serving the client.
Key Account Management is a relationship and service-driven role. Key account managers work with a range of individuals within a client organization, from end-users to decision-makers to CEOs. Building strong relationships and improving customer loyalty are important for long-term success. They must be able to communicate effectively with different stakeholders and adapt to the client's changing needs and expectations. The role of a Key Account Manager is critical to the success of a company's most important clients. Their responsibilities include managing revenue and retention, analyzing spending habits, identifying growth opportunities, and building strong relationships with key stakeholders. They help their clients achieve their goals, while also ensuring the continued growth and success of the company.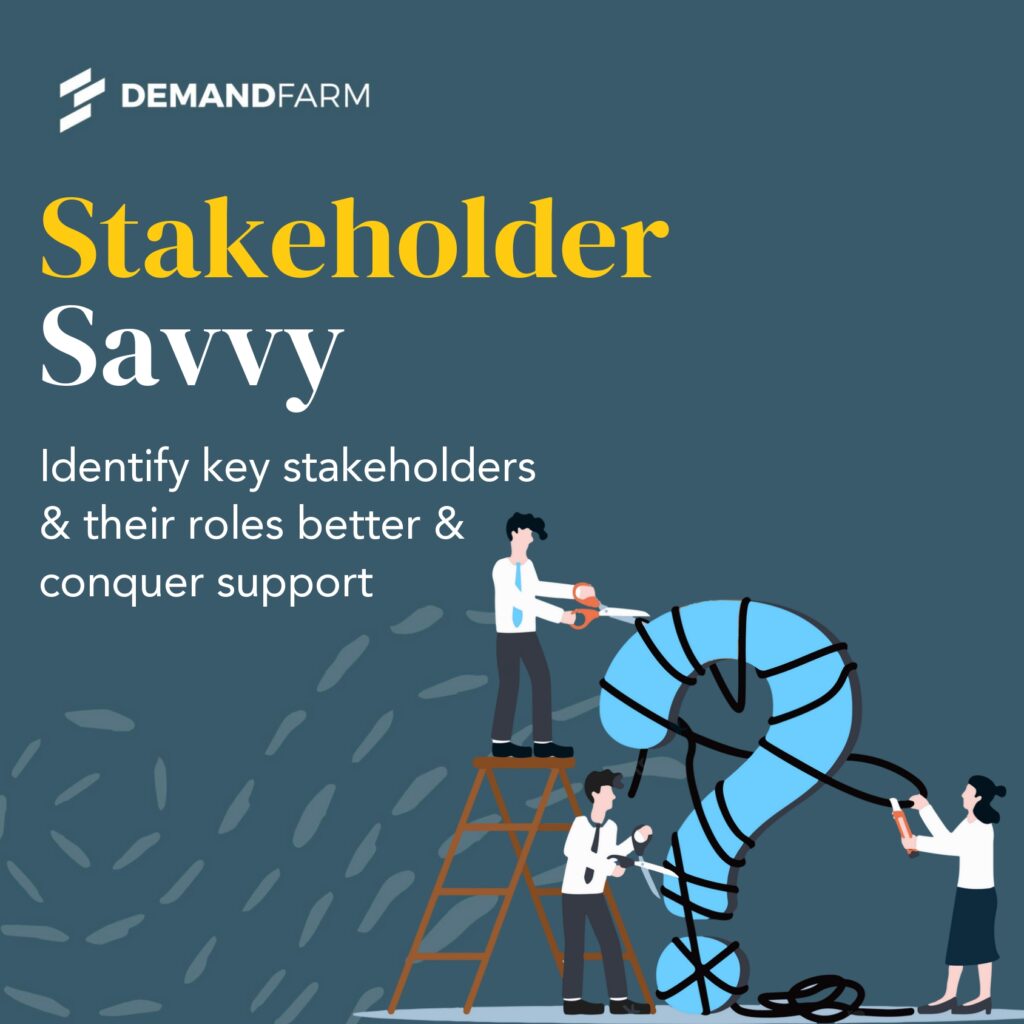 Qualities required to be a good Key Account Manager
A Key Account Manager plays a crucial role in maintaining a positive and productive relationship between their organization and its most important clients. To excel in this position, certain qualities are required. While these are inherent in some, they can be learned with practice.
Strong collaboration and interpersonal skills:

The Key Account Manager must establish and maintain warm partnerships with their key accounts, and this requires focused attention, responsiveness, and quality communication. Being able to listen, remain flexible, address a diversity of needs, and stay open, even in complicated or heated situations, are critical interpersonal skills. The ability to collaborate well with people from different company cultures is also vital.

Written and spoken communication skills:

Facilitating communication between all parts of their organization and those of their key accounts is a primary job of key account managers. Being able to identify the communication styles of the people they work with and tailor their approach accordingly is crucial. The Key Account Manager must be able to adapt their language to each specific audience, as different people require different communication styles.

Strategic thinking:

Managers should think strategically to create mutually beneficial scenarios for their key accounts and their organization. This requires careful planning and strategic thinking in areas such as operations and sales. The Key Account Manager must aim to create a win-win situation for both parties.

Analytical skills

:

Key account managers analyze threats and opportunities within their industry and their key accounts' industries. Financial analysis skills are often beneficial for Key Account Managers.

Sales and business development skills:

Increasing and expanding their footprint with clients is important for vendor organizations – and consequently, its key account managers. Business development can occur in both directions. The Key Account Manager must identify patterns of need across key accounts to help their company choose which offerings to add to their portfolio. At the same time, they must keep their key accounts informed about their company's new offerings and how they could benefit them.
In conclusion, to be a successful Key Account Manager, one must possess a combination of collaboration and interpersonal skills, excellent written and spoken communication skills, strategic thinking and sales abilities, strong analytical skills, and business development skills. These qualities are essential for building a productive and long-lasting relationship with key accounts, resulting in mutual benefits for both the organization and the clients.
Learning to be a key account manager
Becoming a successful Key Account Manager requires dedication and effort to learn the skills and knowledge necessary to excel in the role. A great way to start is by seeking out a mentor or mentorship program to gain insights into the job and learn from someone with relevant experience. Mentorships can benefit professionals at any stage of their career, and it's essential to ask for help when needed.
Peer learning is also valuable, and it's beneficial to ask questions and seek advice from experienced Key Account Managers. They can offer guidance on how to become a great Key Account Manager, the essential skills needed, and how to acquire them. Shadowing client calls and asking for perspectives on how to handle specific situations can also help build knowledge and understanding of the job.
It's crucial to acknowledge that some core skills may be lacking, and taking courses can help fast-track the learning process. It's impressive when a candidate shows passion for a career in Key Account Management by investing time in learning and taking courses. There are many free online courses available, covering topics such as selling, numeracy, leadership, strategy, relationship building, and entrepreneurship.
Staying informed of business trends and developments is also essential for Key Account Managers. Understanding the impact of national and world events and how they relate to clients can help identify opportunities and risks. Updating a resume to showcase key account management expertise, even without direct experience, can also help stand out in the job market. Using precise phrases and verbs from the job description can help bypass applicant tracking systems and get through to a human reviewer.
Applying for jobs
Applying for a Key Account Management position can be a daunting task, but with the right approach and mindset, it can lead to a fulfilling career. The first step is to tailor the resume to the specific job. This means highlighting the keywords, responsibilities, qualifications, and experience that match the job description. A resume optimization tool can help in identifying and emphasizing the relevant skills and experiences that will catch the hiring manager's attention.
It's important to note that not having every single skill or qualification listed on the job description should not deter determined candidates from applying. Recruiters may be flexible with their requirements and willing to consider candidates from different industries or backgrounds. They may be looking for a specific skill that can be developed through coaching, or they may have budget constraints that limit their options. Therefore, it's worth applying even if all the requirements are not met, especially with smaller organizations.
When applying for a Key Account Management position, it's important to demonstrate the ability to build and maintain strong relationships with clients, identify their needs, and provide solutions to their problems. The resume should highlight the experience in customer relationship management, sales, negotiation, and problem-solving. Additionally, managers should showcase their communication and interpersonal skills, as well as the ability to work collaboratively with internal teams.
In addition to the resume, a cover letter can also help to stand out from the competition. The cover letter should demonstrate the enthusiasm for the company and the position, and highlight the relevant experience and skills. It's also an opportunity to showcase the writing and communication skills, so make sure to proofread and edit the letter carefully. Applying for a Key Account Management position requires a tailored approach. By emphasizing the relevant skills and experiences, candidates can demonstrate the ability to build strong client relationships, identify client needs, and provide solutions to their problems. A well-crafted resume and cover letter can help to stand out from the competition and land the dream job.
Key Account Manager Career Growth Path
Larger organizations typically offer more established career paths within their key account program. However, for those working in smaller companies, there are still career paths available that leave plenty of room to grow, even if it isn't in sales or account management.
Here is a possible career progression for a Key Account Manager within the account management function:

1. Key Account Manager (Entry-Level):
An entry-level Key Account Manager is typically responsible for managing a few key accounts, developing relationships with customers, and ensuring customer satisfaction.
2. Senior Key Account Manager:
After gaining experience and success in the role of Key Account Manager, one may be promoted to Senior Key Account Manager. In this role, the focus is on managing larger accounts, developing and implementing key account strategies, and leading a team of Key Account Managers.
3. Global Key Account Manager:
A Global Key Account Manager is responsible for managing key accounts across different regions, developing global account strategies, and ensuring consistency in the delivery of services or products to customers.

4. National Sales Manager:
A National Sales Manager oversees the sales team and sales strategies for a particular region or country, which includes managing Key Account Managers.

5. Director of Key Accounts:
A Director of Key Accounts is responsible for overseeing the management of all key accounts and ensuring that the Key Account Management team is meeting its objectives and targets.

6.  Vice President of Sales:
A Vice President of Sales is the highest-level position within the sales function of an organization. In this role, one is responsible for developing and implementing sales strategies for the entire organization, managing sales teams, and overseeing the sales pipeline.
The specific pathway to upward mobility as a Key Account Manager will depend on the individual's strengths and the size and scope of the organization they work for. However, it's important to remember that the skills developed in Key Account Management, such as relationship building, communication, and strategic thinking are highly valuable and key to professional success. These skills are widely applicable to other functions or roles within the organization or the industry. When the time comes to pursue higher-ranking positions, Key Account Managers can confidently present themselves as capable of succeeding in their highest aspirations.
Conclusion
Key Account Management is an essential function in any business that values customer satisfaction and retention. While the position is demanding, it offers many benefits, including opportunities for career growth, exposure to different areas of the company, and financial rewards. For those who enjoy building strong relationships, have a deep understanding of customer needs and industry trends, and are motivated by the challenge of driving revenue growth, a key account manager position can be a smart career choice.
Ready to discuss your Account Management Needs?
Talk to our Product Expert
Related Posts