Milind Katti
COO & Co-Founder, DemandFarm
What is White Space Analysis?
White space analysis is the process of digging through the sales data to hunt for new white space opportunities for cross-selling and up-selling. White space is essentially a gap that a business can use to scale its revenue with its products.
A simple yet powerful tool for locating White Space in key business accounts
I have learned over the years that a business process and strategy can have powerful outcomes if it can be explained in a simple way. But 'simple' does not mean 'easy'. It is often construed that way. Simplicity only makes understanding the problem easily. But arriving at the solution to the problem could still be hard. White space Analysis helps you to discover areas where you can grow your account, align and map your resources. This can help you identify your farming and mining white space opportunities.
The analysis report provided can reveal some insight into what can be improved in the near future to increase sales and ROI. One of the ways to simplicity is to identify the two variables/parameters and put them on a two-dimensional X & Y-axis.
Then think of various possibilities at a different position of this grid. I set out to build software for Key Account Management. One of the basic, but fundamental problem was to understand 'Account Landscape' and 'Account Mapping' to identify areas of growth in a Key Account. As usual, I started thinking of two variables – people on both sides.
This means the products & services of both parties again, opportunities, strategic initiatives of the customer and of my company, global footprint of the account. Finally, I arrived at 'Buying Centres' of the buyer Account & 'Offerings' of the seller as two variables to build the Account Landscape. The resulting matrix is a simple and yet powerful tool to understand the Key Account.
Where is the whitespace in your business?
Deciding what offerings (products/services/solutions) to take to market is not easy.  That is the most fundamental aspect of any business. That's for the management to decide. But an Account Manager has to identify the 'buying centers'.
These are the units in that account where one can take my offerings independently. These are usually divisions/functions and for a global account combined with regions. For example: 'Retail Banking Europe' & 'Merchant Banking' could be buying centers for a Bank. This will set the Account Manager thinking, which offering is applicable to which buying center(s).
Which of those boxes are easier to penetrate? Maybe because my offering there has a compelling value proposition for that buying center and there seems to be no incumbent competitor either. That is my 'White space' of growth. The following Account Landscape shows the progress in that account over the years.
How White-Space Analysis can help you?
Let me share how white space mapping actually helped a DemandFarm customer to unlock $40 million from the existing 23 accounts. A $600 million IT services company with 50+ key accounts used the account landscape to map and grow their accounts. When DemandFarm has implemented a couple of years ago the account managers of these accounts were asked to identify various buying centers of the accounts.
Here we have taken an example of Airbus. So, the account manager of Airbus identified Helicopters, CIO Org, Commercial Aircraft, etc. as the Buying Centers. Before this, we had already configured various service lines or Offerings which the customer was taking to the market. For e.g. Engineering Consulting, Enterprise Security, IoT, then had Platforms and so on so forth.
How can you identify White Space business accounts?
Having created these Offerings and Buying Centers in the account, DemandFarm generated an account of Landscape. This is how the account looked in the beginning, we had all the Offerings as the Columns and the Buying Centers as rows.
One can see Opportunities & Engagements at multiple places. The account was well placed then, but the revenue growth of the account had stagnated. Because of the standard offerings like Engineering Consulting, Enterprise Security, etc. which were less relevant now. So, the company introduced new Offerings.
One such example is when DemandFarm acquired a big Salesforce competency shop enabling them to offer services around Salesforce practice. The challenge was to make the account managers embrace this change and grow the existing platinum accounts which seemed stagnant.
Then, Salesforce was configured as a new offering and started appearing on the account Landscape as the new column. Since this was a new Offering the account managers were made to think where this new Offering could be sold. Obviously, it cannot be sold to the existing Buying Centers and therefore two new Buying Centers were identified & created namely Sales and Marketing.
The combination of these new Buying Centers & the new Offering became the focus area or the 'white-spaces-analysis' for growth. White space mapping helps you to map areas to grow your service or product.
After this, the Account Manager created a plan to grow business with the new offering in the new Buying Centers. While the old buying centers were not generating new business, the account manager was still able to plan for an additional $1 million in Marketing and another $1million in Sales Buying Centers.
A similar exercise in all strategic account management for all new offerings leads to an additional plan of $40million in 2017. They are well on their way to achieving $28 million of that plan. There is a lot of power in simplicity and visualization. However, it should not be concluded as 'easy'.
Explore the complete guide to Cross-selling and Up-selling to identify unexplored opportunities for your business as well as your clients' business and grow better in 2022.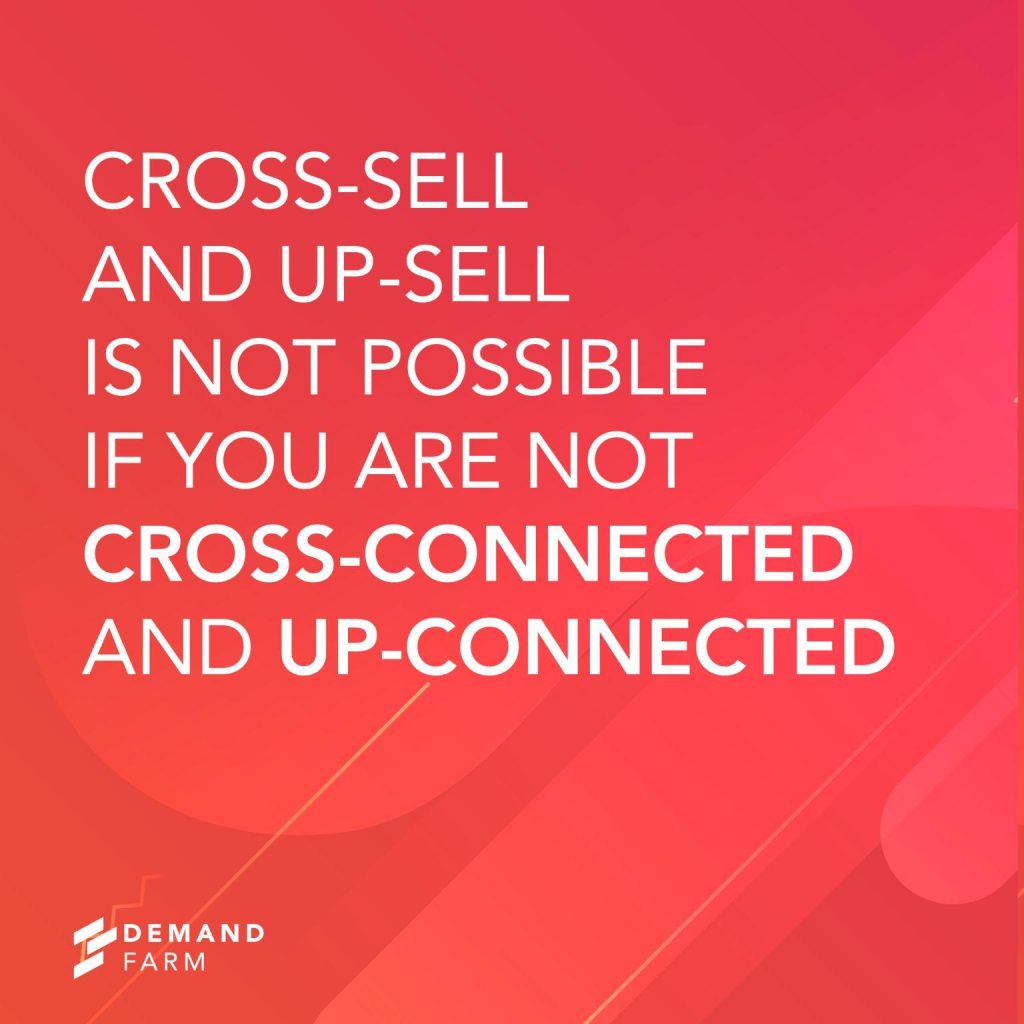 Ready to discuss your Account Management Needs?
Talk to our Product Expert
Related Posts