Milind Katti
COO & Co-Founder, DemandFarm
Jose Mourinho is quite a peculiar figure in the world of football. Our story unfolds in the Champions League semi-final match between Inter Milan and Barcelona in 2010, arguably the biggest competition in football. Inter Milan, managed by Jose at the time, was set to host Barcelona, a team that was (and is) known for its quick and accurate ball-passing prowess.
To make things worse for their opponents, Barcelona also has the most lethal football player on the planet today – Lionel Messi. With a much weaker squad on paper, Jose had to pull off an audacious stunt to win. And, rather unexpectedly, he did. One of his primary tactics was to not cut or water the grass at the Inter Milan ground for weeks (a screwed tactic that he used again while at Real Madrid). This took the Barcelona players by surprise and affected one key metric that dictates their signature playing style – pass success rate.
The result? Barcelona lost the match 3-1 and Inter Milan went on to win the competition. An obsessive focus on just one key performance metric was enough to stifle the best team in the world at the time. That is the power of KPIs. If understood well, they can be shrewdly used in any field, including key account management, to turn the tide from a bird's eye perspective. This blog takes a look at how you can do the same for your key accounts and scale them by encouraging the right management behaviors.
Account Management KPIs
Setting Powerful Key Account Management Objectives
Starting any business is easier than scaling it. That's the first axiom in the corporate world. But with key account management, challenges can be particularly complex. With a lot of strategic moving parts, such as Land and Expand, it is important to clearly define and lay the foundations of powerful account management objectives to steer the ship in the right direction and deliver the desired results.
More often than not, establishing the right mindset is a precursor, and the biggest challenge, to selecting ideal account management KPIs. And this also brings us to a major pitfall in this domain – focusing on too much too soon. This reminds me of an Aphorism by Nassim Taleb from The Bed of Procrustes- "They think that intelligence is about noticing things that are relevant; in a complex world, intelligence consists of ignoring things that are irrelevant." The best account management growth strategies are the ones that are the most simple. Most accounts should consist of only a few impactful components that set you apart from your competitors. And by natural extension, this means focusing on only a handful of impactful KPIs rather than the opposite.
The Importance of Generic KPIs
Our notion of simplistic account management philosophy also extends to selecting generic KPIs to determine the performance of departments. Surprisingly, most leaders often focus on specific KPIs while making decisions, failing to realize that the specificity of the KPI itself takes them away from the big picture! For instance, imagine a Key account manager focusing on the expansion rate of a couple of accounts to assess his performance, failing to make note of the high churn rate of his entire portfolio. Any decision made in such a scenario would be biased and would overlook the true picture.
Aligning Key Performance Indicators for KAM
Okay, so you have your account management objectives in place and are ready to dig into some quality generic KPIs to build a solid foundation for account expansion. But another challenge crops up – an account management KPI that is fit for one department may not be so for another. It might also be the case that the incentives of your account managers depend on multiple KPIs. How do you then align various KPIs together to reach the desired results? By constantly iterating your account plans, as explained by Calin Muresan, Business Manager at Netguru. More than a blueprint for your teams, account plans should be looked at as frameworks to deliver results for your clients. By constantly finding KPIs that are dependent on each other and iterating account plans accordingly, leaders can keep the roles and responsibilities of account managers and ensure that KPIs are aligned in terms of:
Strategic Direction
Business Processes
Business Units
For example, consider that an account plan has the objective "Increase customer satisfaction". To measure this, the management might have the option of two KPIs – %age Customers satisfied or Customer satisfaction index. Now if 'Expenses incurred in account operations' is another KPI that is to be minimized, the selection of the correct option of the two would take into consideration the budget allotted for KPI activation. As a general rule, it should also be noted here that the efforts or expenses that go into measuring the KPI for key account management should not be greater than the benefits that are realized as a result.
11 Crucial Account Management KPIs that dictate Success
With the foundational jargon and mindset in place, let's now take a look at the top Account Management KPIs (generic or otherwise) that account managers must focus on for long-term success.
1. Customer Lifetime Value (CLV)
A metric that can single-handedly dictate the success of any key account, Customer Lifetime Value denotes the total revenue that a business can generate from a single account in the entire course of the arrangement.
It is calculated by: Customer Lifetime Value = (Customer Value) x (Average Customer Lifespan)
Why is it important? Because it instantly tells you about your most revenue-generating buyer personas. Other key applications of CLV by extension include:
Gauging the potential of individual key accounts.
Identifying common factors that drive the most profitable customers.
Analyzing the ability of account managers to engage existing clientele.
Lowering customer cost per acquisition and maximizing profitability.
2. Referenceable Clients
The idea behind this KPI is to answer a simple question – "How likely are your clients to refer you to their professional network?" When quantified, this is directly proportional to the performance of your account managers. There are three primary ways to track this at higher and lower levels:
Monitoring social media mentions to understand the consensus about the performance of account managers.
Directly asking current customers by including a question in key feedback surveys about the likelihood of them providing your reference.
Adding a field such as "how did you hear about us?" to your inbound contact forms.
3. Customer Satisfaction
A foundational KPI for any business, Customer Satisfaction scores (CSAT) can explain a lot about the performance of account managers. They can be easily captured via customized surveys across multiple channels. Since one of the best ways to calculate Customer Satisfaction is through the Net Promoter Score (NPS), it also aligns well with our previous KPI 'Referenceable Clients'. NPS asks clients about how likely they are to recommend the services and products to a friend or colleague and quantifies the result in the range of 1-10. Clients are then divided into Promoters (ratings of 9 and 10), Passives (7 and 8), and Demoters (ratings of 6 or lower). It is then calculated by: NPS = % Promoters – % Detractors
4. Customer Outcomes
A function of customer-centricity, customer outcomes involve tracking the achievement of customer goals to analyze and arrive at the performance of the account managers. As a subset of Customer Outcomes, such tracking can be achieved by looking at:
Leading Indicators: Forward-looking indicators that look at and anticipate future outcomes and events.
Lagging Indicators: Backward-looking indicators that analyze whether the desired outcome was achieved.
An easy way to do this is to analyze the inputs and outputs of every Key Account Manager. If any discrepancy does exist between the two, the problem can then be diagnosed accordingly.
5. Customer Interaction
One of the primary leading indicators, Customer Interaction gives you an idea of the amount of time that account managers spend with their customers. Long gaps in customer interactions can be a signal of poor relationship mapping and management. To best measure this, you need to track both inbound and outbound touchpoints. Ideally, the number of times that the customer reaches out to the key account manager should be high and the resolution time should be low. This would indicate a growing trust of the client in the KAM and drive the CLV as a natural side effect.
6. Organic Growth
It is considerably cheaper to hold on to existing clients than to onboard new ones. When clients are satisfied with the product or service, they are more likely to scale their engagement, even when it comes to premium offerings. Key indicators here can include:
Percentage of sales via references
Percentage of repeat customers
Percentage of customers likely to cross-sell/up-sell
The ratio of new to repeat sales
Organic growth is directly tied to the value your account managers and the organization at large are delivering. Crucial questions that you need to ask here can include:
Are the Service Level Agreements (SLAs) being adhered to for all key accounts?
How many clients have renewed their contracts?
Is there tangible scaling in the Statement of Work (SOW) of key accounts?
7. Client Acquisition Rates
This KPI represents the number of customers that convert in the pool of prospects that account managers reach out to. This is the first step of a client relationship and may explain the discrepancies between your highest and lowest performers. Acquisition rates can differ for different outreach methods such as cold calling, emailing, or face-to-face interactions. For each of these channels, you should yearn to find the ideal number of touchpoints beyond which conversion rates begin to plummet.
8. Employee Satisfaction
Most first-timers would find this a weird entry on this list. But it makes perfect sense when you consider how demanding the role of an account manager is. It is common, and human, for them to run out of steam and go through bouts of low satisfaction levels. And it does not take a veteran manager to figure out that this kickstarts a cascading effect that ends with dissatisfied customers. Employee Satisfaction can be measured with internal surveys and interviews with a handful of qualifying questions to understand what makes them happy or unhappy. By accurately capturing employee feedback and quantifying it, a robust account management culture can be built.
9. Up-sell and Cross-Sell Rates
As we discussed for Organic Growth, the most qualified leads that you have are your existing customers. There can be 3 ways in which the revenue of a business can be increased:
Up-selling: Boosting the overall value and cost of existing services.
Cross-selling: Selling a similar and complementary product in the same vertical.
Renewal: Contract renewals of present clients.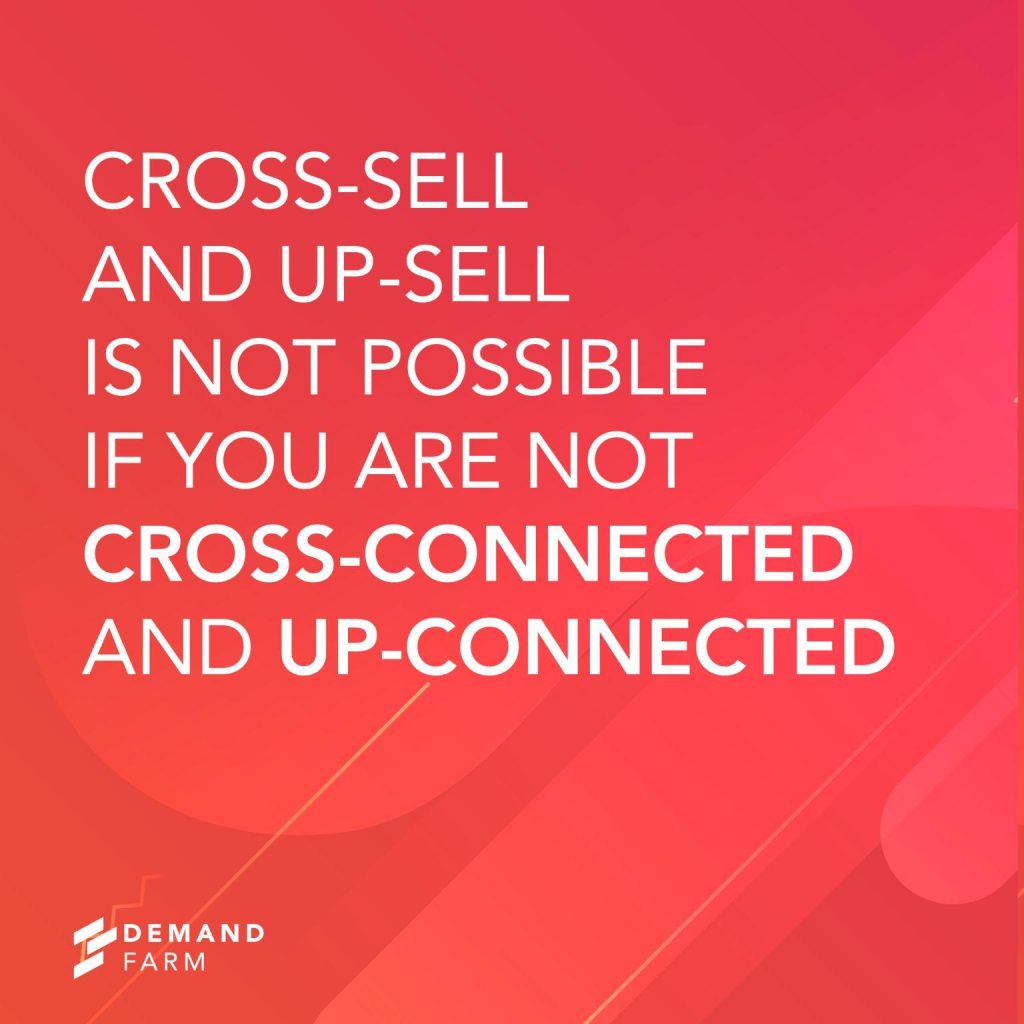 Tracking the rate of each of these for every account will shed light on how well your current expansion strategies are working.
10. Touches to Closure
Touches to closure is another crucial KPI that reflects how well account managers are bringing new business to the table. In an ideal scenario, this should be a low-touch affair. A touch can be defined as any contact with the prospect in the form of a video meeting, email, or phone call. A good benchmark to set here would be to calculate and analyze the number of touchpoints per closed-won deal for the most successful business developers or account managers. Document the strategies that are working for them and convert the learnings into an up-skilling affair for the entire department.
11. Customer Churn Rate
The last KPI on our list, and the most dangerous of them all, is the churn rate. It reflects the number of present customers from the total pool that has either canceled their contracts voluntarily or have not renewed them by the due date.
‍Customer Churn Rate = (Total customers lost over a specific period) / (Total customers at the beginning of the period)
By calculating this for every account manager, you can get a bird's eye view of the performance levels and drive decisions accordingly.
Must Watch:  Jenny Smith Byers, VP Client Services at TaskUs shares their experience around building & scaling processes for Key Account Management.
Conclusion
Monitoring the right Account Management KPIs and finding anomalies are only initial steps. It is also important to overcome the cost of monitoring by putting these KPIs to use and creating actionable plans and tying the KPIs to specific goals. For account management in the digital era, this translates to accurately tracking and mapping key data-related reviews, feedback, and inspections. Long-term success means institutionalizing account planning by automating manual workflows, simplifying planning frameworks, and driving more visibility for strategic actions.
DemandFarm makes all this, and much more, possible for you with products such as Account Planner and Org Chart.
Schedule a Demo with our product expert to learn more about how DemandFarm can make key account management easy yet powerful for your entire organization.
In case you want to explore why DemandFarm is the ideal product for your organization, check out our blog on the Battle of KAM technology software where we consider multiple KAM softwares like Revegy, Altify and others and pit them against DemandFarm.
Ready to discuss your Account Management Needs?
Talk to our Product Expert
Related Posts