Milind Katti
COO & Co-Founder, DemandFarm
Consider these scenarios:
Scenario 1:
Before: "Good morning, Mr Brown. Thank you for meeting with me last week. Based on our discussions, we've created a proposal. It has just been mailed to you and you should receive it in a week. I look forward to continuing our discussions then!"
After: The phone dings and announces "You've got mail!" A notification pops up – "Your proposal from The Good News Company needs your attention!"
Scenario 2:
Before: "Yes, Sarah! We've done business with Xtreme International for years, and that sparse file is all we have to show for it. Jacob, who handled the account for us was terrible at filing reports and updating records. When he left last month, he took everything he knew with him. If you need information, I'm afraid you're going to have to start from scratch!"
After: "Yes, they've been an important client for years. Everything to do with our dealings has been carefully recorded and stored in our Customer Relationship Management (CRM) system. Here, let me show you how it works so you can extract the data and information you need to service this account."
Scenario 3:
Before: Brendon is trying to find the best contact within an important clients organization. He shortlists several people from previous reports filed. He must now call and find out if any of these stakeholders are still relevant to the task he needs to do. 'There must be a better way to do this', he thinks. 
After: Brendon logs into his company's Org Chart software. He is so pleased to be able to see, at one glance, all the key stakeholders in his key account. He knows immediately who can best influence the decision he will need when he presents them with a great growth opportunity. Any information he needs about his key accounts contacts is now at his fingertips. And it's all up-to-date!
Scenario 4:
Before: "We're sorry! There seems to be a recurring problem with this download. Check your internet connection and try again later."
After: Dear Ms. Johnson, we notice you've been having problems downloading our most recent whitepaper. Here's a link that lets you have immediate access. We apologize for any inconvenience this may have caused you. We'd like to offer you a $50 discount on your next purchase with us.
Do any of these scenarios sound familiar? Of course, they do! We've all been Brendon or Sarah or any of the others to some degree or another.
But wait! Before and after what?? For those of you who haven't guessed, the right answer is digital transformation. 
Building a Digital Mindset
Digital transformation is the integration of digital technology into various aspects of an organization. It has created a fundamental shift in how businesses operate and deliver value to their customers. It has become a strategic priority for all businesses, intending to stay relevant in the ever-evolving marketplace. One of the critical elements for successful digital transformation is creating a digital mindset within the organization. 
A digital mindset is an approach to thinking that focuses on embracing change, adapting to new technologies, and constantly seeking innovative ways to solve problems and improve business processes. It's about understanding the opportunities and risks associated with digital technologies and using them effectively to optimize business performance.
In today's competitive business environment, a digital mindset is no longer optional for businesses; it's essential for staying relevant and competitive. As technology continues to evolve rapidly, sales teams must use modern tools and strategies to stay ahead of the curve and drive business growth. 
Let's explore how a digital mindset is powering the next wave of growth in account management and its subsequent impact on sales enablement.
Watch Now: Prasad Varahabhatla (Senior Director, Sales & Data Operations at Philips) shares about Digital transformation within sales function
Understanding Key Account Management and Sales Enablement
Before understanding the role of a digital mindset, let's take a look at the fundamentals of key account management and sales enablement.
Key Account Management: It's a strategic approach to managing and nurturing relationships with a company's most valuable customers or 'key accounts'. These clients typically bring in the most revenue or have strategic value. Effective Key Account Management involves building strong relationships, understanding customer needs, and delivering exceptional service. 
Sales Enablement: It's the process of providing sales teams with the necessary tools, resources and training to sell more effectively. It includes everything sales teams need to better understand their customers, communicate the value of their products or services, and close deals successfully. 
The Role of Digital Mindset in Key Account Management
Check out our Masterclass to level up your Key Account Management on the topic 'Making Account Plans Actionable, Measurable and Sustainable' 
A digital mindset can transform Key Account Management, enabling sales teams to adapt and thrive in the ever-changing B2B landscape. Here are some ways in which a digital mindset influences Key Account Management:
Embracing Technology: A digital mindset encourages sales teams to make the best use of technology to improve their account management processes. By employing digital tools, teams can streamline their workflows, automate repetitive tasks, and focus more on high-value activities, such as relationship-building and strategic planning. 
Information-led decision-making: A digital mindset emphasizes the importance of decision-making based on the data available. Sales teams can draw on data analytics and AI-powered tools to gain insights into their key accounts, identify new opportunities and make more informed strategic decisions. 
Personalization: Digital tools and strategies allow sales teams to offer a more personalized experience to their key accounts. By leveraging data and AI-powered tools, teams can better understand their customers' journeys, preferences, needs and pain points. This allows them to tailor their offerings and communicate more effectively.
Agility and Adaptability: A digital mindset creates an agile and adaptable approach to Key Account Management. This means sales teams can quickly adapt to changing market conditions, customer expectations, and technological advancements. This ensures they stay ahead of the competition. 
Impact of Digital Mindset on Sales Enablement
The adoption of a digital mindset in Key Account Management can have far-reaching effects on sales enablement. Some ways in which a digital mindset impacts sales enablement are:
Enhanced customer engagement: By leveraging tools and strategies, sales teams can engage more effectively with their key accounts. Digital tools like CRM systems, social media and email marketing enable sales teams to communicate with their customers on multiple channels. They are thus able to provide customer experiences that appeal to the needs and preferences of individual customers. This allows sales teams to build stronger relationships with their key accounts, leading to increased customer loyalty and higher revenue.
Improved sales performance: Digital mindset and technology help sales teams to improve their sales performance by providing access to valuable data and insights. AI-powered tools can analyze sales data to identify trends, patterns and potential growth opportunities. This helps sales teams to refine their strategies and focus on high-value accounts or revenue-producing activities. Thus resulting in better conversion rates and higher sales.
Better collaboration: A digital mindset encourages collaboration and knowledge sharing among sales teams, leading to better performance and higher sales. By using collaborative tools like project management software, sales teams can share information and collaborate on projects more effectively, leading to better alignment and improved results.
Faster time to market: Digital tools and strategies allow sales teams to respond more quickly to customer demands resulting in a reduced time to market. By using digital tools such as virtual meeting places and online collaboration, sales teams can communicate more efficiently and effectively, enabling faster decision-making and improved product development. 
Challenges and Opportunities in Developing a Digital Mindset
There is no doubt that the adoption of a digital mindset in Key Account Management and sales enablement presents plenty of benefits. But, there are also challenges to consider. These include:
Resistance to change: Adopting a digital mindset required a significant shift in mindset and a willingness to embrace new technologies and approaches. Some sales teams may be resistant to change, leading to slow adoption and potential loss of business.
Complexity: Digital transformation can be complex and challenging, requiring a significant investment in technology, training and resources. Some organizations struggle to navigate this complexity, leading to delays in implementation and potential setbacks. 
Security concerns: Digital technologies and strategies can introduce new security risks and concerns, particularly around data privacy and protection. Sales teams must ensure that they have appropriate safeguards in place to protect their key accounts' sensitive information. 
Despite challenges like these, adopting a digital mindset in Key Account Management and sales enablement presents numerous opportunities for advancement and success. These include:
Stronger relationships with key accounts: By leveraging digital tools and strategies, sales teams can automate repetitive tasks. This allows them to concentrate more on strategic and high-value activities like relationship building and a focus on being a partner rather than just a vendor. Clients thus begin to see more value in the association and an active interest in their growth and success. This leads to improved customer satisfaction and results in higher revenue.
Competitive advantage: Through a digital mindset sales teams are more tuned to responding quickly to changing market conditions and customer demands. This allows them to stay ahead of their competitors and results in increased market share and revenue growth. 
Innovation and creativity: AI-powered tools and data analytics give sales teams the ability to identify new opportunities and develop innovative strategies that lead to growth and success. These opportunities would be near impossible to identify manually. Digital technologies and strategies can unlock new avenues for innovation and creativity in Key Account Management and sales enablement. 
Digital Mindset in Action  – Success Stories
There are examples of several companies that have benefitted from digitalizing their account management and sales enablement efforts. Here are a few:
1. A leading IT and Services company specializing in AI, cloud computing and cyber security was facing a common challenge in their industry – an inability to manage their accounts effectively. As a mid-sized company, the client was finding it difficult to make informed business decisions and drive revenue. Using the Account Heatmap feature in DemandFarm's Account Planner, the client could immediately access their current pipeline and identify areas for growth. The result was an increase in upsell revenue by 1.5X. 
2. A very large organization in the hospital and healthcare space was facing several challenges. When they began the collaboration with DemandFarm, the key challenges to be dealt with on priority were determined to be:
Unidentified supporters and their influence within the customer network

No visual representation of the current business or growth opportunities

Absence of a structured sales approach for selling efficiency

Lack of detailed insights on closed deals
These hurdles were affecting the client's ability to sell effectively and efficiently and causing problems in creating a viable strategy. 
By implementing DemandFarm's solutions, the client was equipped with the ability to compare current pursuits with active opportunities, thus clearly identifying potential areas for growth. With all vital information effectively captured, the team could easily differentiate all opportunities based on ease of closure. It became straightforward to separate clients that needed to be worked on, from those that would have a longer sales cycle and those that could be closed without too much more effort. 
3. An Information Technology and Services company operating in the Fintech sub-industry was facing several key challenges in their sales operations. Wanting to tackle their most pressing problems first, DemandFarm and the client decided to resolve the following:
Confusion and lack of clarity on the current pipeline

Inability to link or map contacts from associated entities

Lack of actionable reports to make practical decisions
These challenges were affecting the client's current business and hindering their assessment of future business opportunities. 
With the help of the visual heatmap, Account Managers were able to understand how their current services were spread across their markets. This helped them identify the opportunities available and harness them. This led to a 12% growth in sales as compared to the year before.
Check out more case studies here.
The Future of Digital Mindset in Key Account Management and Sales Enablement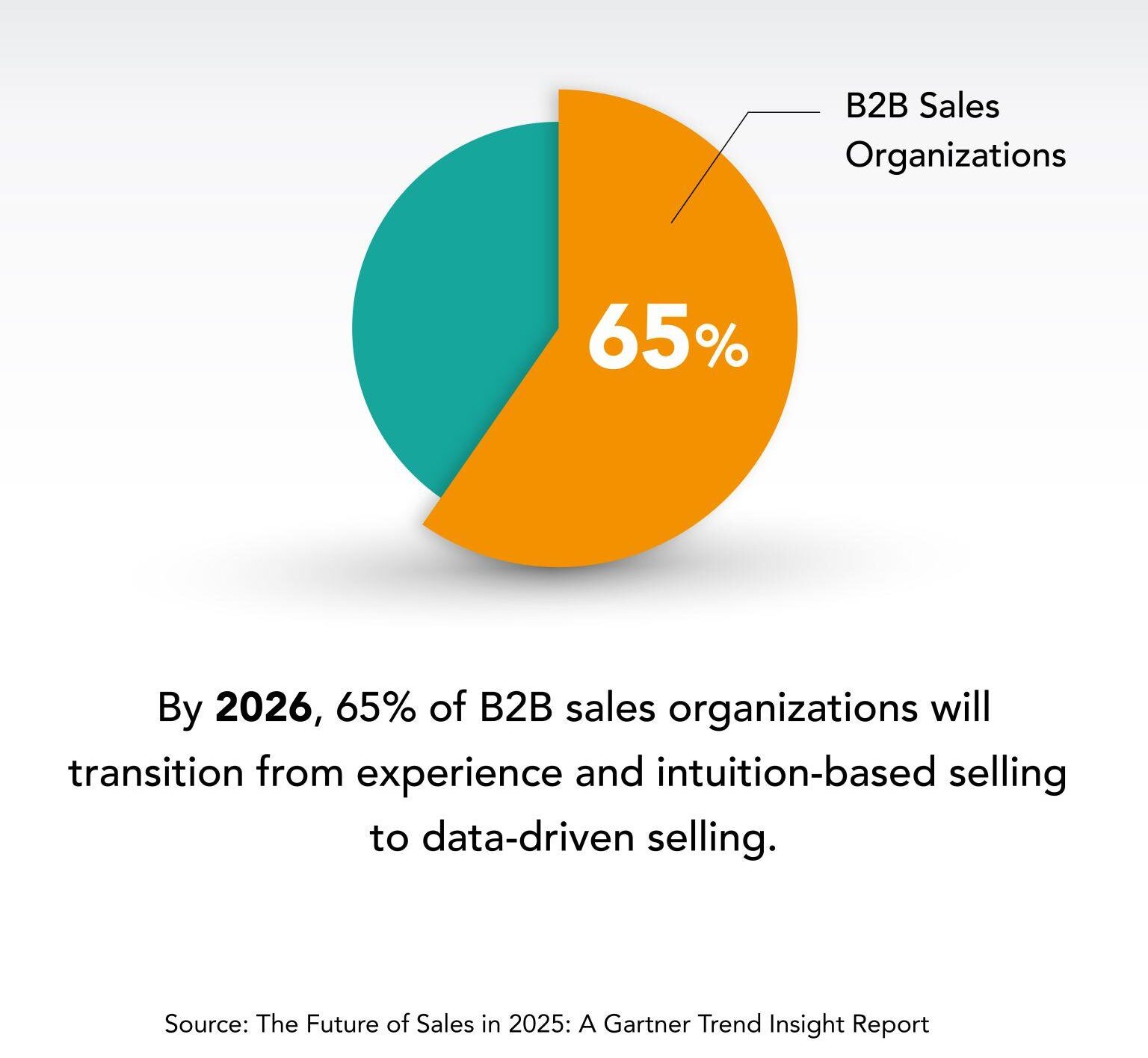 The adoption of a digital mindset in Key Account Management and sales enablement is an ongoing process, and the future promises continued evolution and innovation. Here are a few emerging trends and technologies that are likely to impact Key Account Management and sales enablement in the coming years.
Virtual and Augmented Reality (VR and AR): By providing immersive and interactive experiences, VR and AR can help teams showcase products and services in a more engaging and personalized way. For instance, VR and AR can be used to give key accounts a virtual tour of a manufacturing facility or to demonstrate complex products in real-time.
Chatbots: These AI-powered tools can communicate with customers and provide personalized recommendations and solutions. Chatbots are already being employed to answer customer inquiries or schedule appointments. As chatbot technology continues to evolve, sales teams could use them to provide personalized and proactive service to their key accounts. 
Blockchain: This decentralized digital ledger technology enables secure, transparent transactions. In Key Account Management and sales enablement, blockchain ensures data privacy and security, faster transactions, and greater visibility and accountability. For example, blockchain can be used to securely store and share sensitive data like pricing and inventory information.
Artificial Intelligence (AI): AI automates tasks, offers personalized recommendations, and identifies opportunities in Key Account Management and sales enablement. As AI becomes more sophisticated, sales teams will gain deeper insights into key accounts and make informed decisions, analyzing customer behavior, identifying cross-selling opportunities, and predicting demand.
Continuous learning and evolution: It's essential for the digital mindset's future in Key Account Management and sales enablement, and must be encouraged. Staying updated with technological advancements and customer needs ensures competitiveness. Businesses can foster a culture of continuous learning by providing training, encouraging experimentation, and rewarding creativity and innovation.
To sum it up!
The world of B2B is fast changing. Developing a digital mindset is the key to unlocking new growth opportunities and achieving great results in account management and sales enablement. A digital mindset transforms how businesses handle these areas. It also helps organizations create innovative strategies that differentiate them from their competitors.
By embracing a digital mindset, companies can overcome common challenges like time-consuming tasks, disconnected information, and limited personalization. Instead, they can use technology to offer customized solutions and build stronger, more meaningful relationships with their most important customers.
But the impact of a digital mindset goes beyond just using technology. It's about creating a culture that welcomes change, supports trying new things, and values constant learning. In this environment, sales teams can develop the skills and knowledge they need to grow their business in a world where customers' needs and market conditions are always changing.
It's time for businesses to look ahead, adopt a digital mindset, and lead the transformation of account management and sales enablement. Doing so will not only help them succeed in the present but also shape the future of B2B relationships and success.
Ready to discuss your Account Management Needs?
Talk to our Product Expert
Related Posts